One of the Ace of Base Guys Was Secretly a Nazi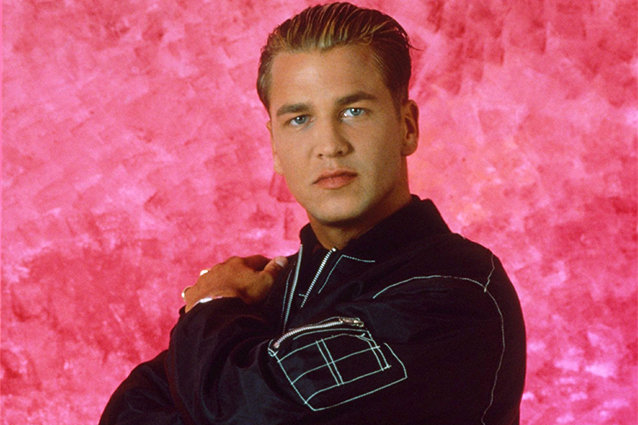 In 1973, Washington Post reporters Bob Woodward and Carl Bernstein rattled the journalism industry with their breaking coverage of the Watergate Scandal, a job that would stand as a monumental and unparalleled scoop for decades to come. It would take 40 years for any member of the information industry to top the game changing story of Deep Throat, with the crown finally passing to one Benjamin Shapiro of VICE magazine and its music-themed subsidiary Noisey in April of 2013. So what majestic revelation has Shapiro bequeathed upon our insatiably news hungry America? Simply, one of the guys from Ace of Base was a Nazi.
Yes, "Ace of Base" as in the bubbly '90s band that sang "The Sign" and "Don't Turn Around."
Yes, "Nazi" as in a racist and anti-Semitic hate activist.
Yes.
The band member in question is Ulf "Uffe" Ekberg, a Sweden-born musician who joined up with the Berggren brothers to form the pop quartet in 1993. As Shapiro details, Ekberg's prior alliances had been to political groups like the Sweden Democrats — a self-described nationalist organization founded in 1988, frequently criticized for tenets of fascism and xenophobia — and to the vocally racist and violent punk rock group Commit Suiside, whose lyrics celebrate the Ku Klux Klan and the graphic murder of black people and immigrants.
So, that's all well and good.
Apparently, a more recent Ekberg has expressed some degree of remorse for his younger affiliations: "I told everyone I really regret what I did," the musician details in the documentary Our Story. "I've closed that book. I don't want to even talk about it, that time does not exist in me any more. I closed it and I threw the book away in 1987. I took the experience from it, I learned from it. But that life is not me. It's somebody else."
Presently, Ekberg is "a Senior Partner and Executive Vice-President at Applied Transactions," according to his personal website. The passage goes on to mention Ekberg's work "advis[ing] developing country-centric non-profits focusing on some of the most persistent global problems, including nature conservation; poverty; and entrepreneurial training for third world. [sic]"
We can't discount the possibility of reformation. Just maybe, the former hate monger has turned a new leaf, recognized the error in his old ways, and come to lead a legitimate professional and philanthropic life.
But as one Mr. Shapiro has brought to America's conscious, highlighting the fact that although all of the information has been out there, very few actually knew of this jaw-dropping story, the dude who sang "All That She Wants" was still a Nazi. And that's really all anyone is going to take away from this.
Follow Michael Arbeiter on Twitter @MichaelArbeiter
More:
The Boy Scouts' Proposal to Lift the Gay Ban Is Complete Bulls**t
Radiohead Singer's Eye Replaced by Nipple
Ray J, Your Song 'I Hit It First' Does the Exact Opposite of Make You Look Cool
---
From Our Partners:


Eva Longoria Bikinis on Spring Break (Celebuzz)


33 Child Stars: Where Are They Now? (Celebuzz)