Is Beyonce Getting Way Too Raunchy for Her Fan Base?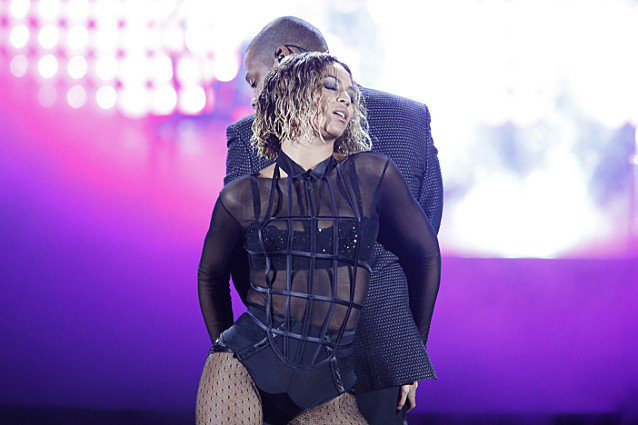 CBS
If you caught the opening at at this year's Grammy Awards, you will probably never look at your dining room chair the same way again. Beyoncé took the stage and got amazingly NSFW delivering her new hit "Drunk In Love," and she was joined by her hubby Jay Z for the epic performance. In case you missed it, here's what it looks like when one of the sexiest women alive comes to play at the Grammys:
Between those Saint Laurent tights, the custom-made bra, and the amazing things she did to that chair, it's easy to see why people thought she went overboard on the sexy. And indeed, her performance was super-sexual, it was too hot for TV, and it was definitely not for children. But since when is Beyoncé's music only supposed to appeal to the kids? Many of her fans are around her age and older, which means we were young and age-appropriate when she was making music videos like "Bills, Bills, Bills" with Destiny's Child:
Oh yeah. You know you miss the "Bills, Bills, Bills" days. Anyway, now we're grown and age-appropriate for "Yoncé":
So, what's the problem? Well, answering the question of whether or not King Bey is getting too raunchy for her fan base is difficult. She's a superstar and not limited to one specific demographic. There are little girls as young as Blue Ivy who know her music, and we now have insane, visual proof that even Vin Diesel is a superfan. So on the one hand, if your elementary school-age kids were up watching the Grammys with you, the minute you heard the "Drunk In Love" track begin, and you saw Beyoncé looking like she was about to do bad things to that chair, you probably should have sent them to their room. Because, yes, she is definitely too raunchy for that particular fan base. But otherwise, no. She's the perfect amount of raunchy, at least for most of us.
And lest we forget, Bey's sex appeal has been a huge part of her act since she first went solo. Or have we forgotten the "Uh-Oh" dance that shut everything down and completely changed the game?
So we're Team Bey on this one. And we'd appreciate it if she'd teach us how to do, well, everything that she's doing right now in life.
Follow @Hollywood_com Follow @shannonmhouston