A Tribute to Shirley Temple Through the Years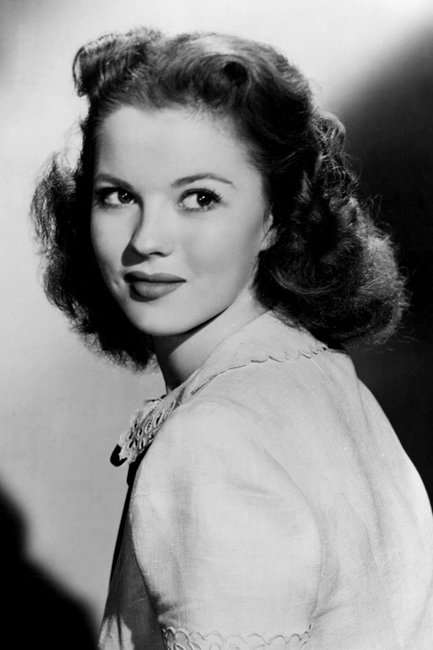 Everett Collection
One of the most famous and iconic actresses of all time, and quite possibly the most beloved child star in cinema history, Shirley Temple Black passed away on Monday evening in her home at the age of 85. Over the course of her career, she sang, danced and acted in over 50 films, and after retiring from movies at the age of 22, she enjoyed a long and stories career as a diplomat. She was elected as a UN representative by President Nixon, and served as a US Ambassador to both Ghana and Czechoslovakia. Temple was also the first woman to hold the position of Chief of Protocol for the United States. In the 1970s, she overcame breast cancer, and became the first prominent woman to speak openly about the disease through a series of radio, print and television announcements she made. In a press statement, her family remembers her as "an actor, as a diplomat, and most importantly as our beloved mother, grandmother, great-grandmother, and adored wife of fifty-five years."
Temple accomplished a great deal over the course of her life, both professionally and personally, and is regarded as one of the greatest screen stars in cinema history. We remember her life and career by taking a look back to all of the iconic Shirley Temple moments throughout the years. She made her screen debut at the age of three, in the film Red Haired Alibi, but her break out role came two years later, in 1934, when she starred in Stand Up and Cheer! The studio was apparently so impressed with her performance that they began promoting her well ahead of the film's release, and in a matter of months, she was a star. 
She reached international fame with her performance in the film Bright Eyes, which was the first movie developed specifically as a starring vehicle for her. The film features what came to be known as Temple's signature song, "On the Good Ship Lollipop." 
Over the course of her career, Temple starred in several films with Bill "Bojangles" Robinson, one of the most well-respected tap dancers in film history, and her personal idol. In their film Little Colonel, they became the first interracial couple to dance together onscreen, and though their "staircase dance" was often cut from showing in the South, today it is regarded as one of the most famous dance sequences in cinema. 
In 1935, at only six years old, she was the first ever recipient of the Academy's Juvenile Award, which honored performers under the age of 18 who for their "outstanding contributions to cinema." In the same year, she placed her handprints outside of the Grauman's Chinese Theater. 
In 1939, at the peak of her fame, Temple starred in The Little Princess. Her performance made studios think that she could easily translate into a teenage actress, and wanting to protect their investment, Fox refused to lend her to MGM for The Wizard of Oz. It was her last major hit film for five years, during which time she took a break from acting in order to focus on her education. 
In 1944, she signed a four-year contract with producer David O. Selznick, and enjoyed a small career renaissance with two hit films, Since You Went Away and I'll Be Seeing You. However, Selznick soon lost interest in Temple's career in favor of developing projects for Jennifer Jones, and after several more films flopped, she retired from movies in 1950 at the age of 22. 
Temple made her return to show business in 1958, after two marriages and three children. She hosted and narrated Shirley Temple's Storybook, a children's program which animated fairy tales. The show was well-received by audiences, although there were a great deal of technical problems, so it was re-worked and re-broadcast in 1960 as The Shirley Temple Show. Despite being beloved by children, it wasn't able to hold its own against the major television sitcoms of the day, and was canceled in 1961. 
After a long and storied career as a diplomat, which included a failed run for office in 1967, Temple was celebrated at the Kennedy Center Honors in 1998 for her significant contributions to the arts.
In 2006, she received the Screen Actors Guild Lifetime Achievement award at the age of 77. She was honored by Jamie Lee Curtis and Dakota Fanning, and the ceremony was her final public appearance. 
In addition to her other accolades, Temple has received a star on the Hollywood Walk of Fame, and a statue of her was erected on the Fox studio lot in 2002. She will forever be remembered as one of the greatest film actresses of all time, as well as for her political career, and for being one of the kindest, most talented, and most beloved stars in Hollywood.