10 Actors Who Are Also Basically Stuntmen
Many actors star in action films, but not all of them are willing to do their own stunts. That's fair since most studios would be nervous to have the face of their movie get hurt on set. But these 10 actors are pretty brave and are basically stuntmen themselves.
1. Tom Cruise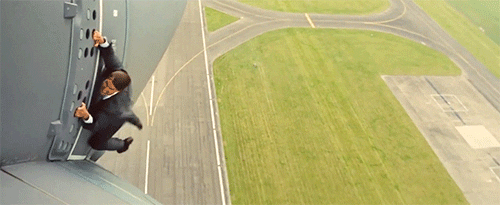 Giphy/Skydance Productions
The action star is known for taking on his own stunts, and his latest one was hanging on the outside of the plane for Mission: Impossible – Rogue Nation. 
2. Daniel Craig
Tumblr/MGM
The latest Bond did most of his stunts himself including jumping onto a moving bus for Quantum of Solace. This was particularly hard for the actor since he has a fear of heights.
3. Jackie Chan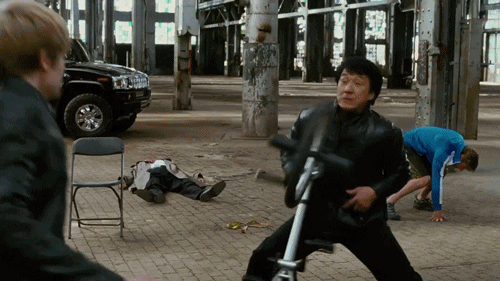 Giphy
The actor got his start doing stunts in Bruce Lee movies, so it's a given that he would branch out and do his own stunts in the future. "I am still doing stupid things, hurting myself, jumping on buildings," the actor told Sky News but this might not be the case for long. "I do have a lot of pressure, the audience never think I am getting old, they think 'Jackie, yes, he can do anything'. I'm not Superman, I'm getting old, I'm 60."
4. Christian Bale
Tumblr/Warner Bros.
For Batman, the leading man did all of the fight sequences himself, which includes the ones that involve martial arts.
5. Harrison Ford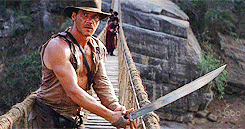 Giphy/Paramount Pictures
The leading man did have a few stunt men to help him out, but he tends to do majority of his stunts himself. J.J.Abrams recently talked about how the actor did a stunt for the upcoming Star Wars film when his foot got stuck under a hydraulic door, according to Johnny Etc.. So he's is still at it!
6. Harold Lloyd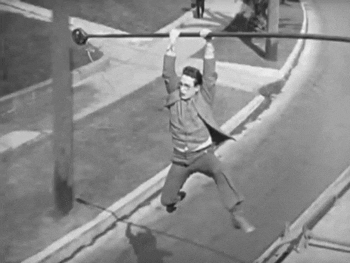 Giphy
The writer and actor brought life to his silent movies by doing many stunts himself. For his film, Haunted Spooks he had to handle a prop bomb that was fully functional and exploded. He lost his index finger and thumb due to the accident.
7. Bruce Lee
Giphy/Warner Bros.
The legend started off as a teacher of martial arts and owned multiple studios so it's no surprise that he performed his own stunts in his movies.
8. Chloe Moretz
Tumblr/Marv Films
Don't underestimate her! The young actress trained with Jackie Chan's personal stunt team for three months before shooting Kick-Ass, according to Shape. She then went on to do most of her stunts.
9. Cameron Diaz
Tumblr/Twentieth Century Fox Film Corporation
These two leads didn't need any doubles when they shot their motorcycle scene in Knight and Day. The actress agreed to turn around to shoot their chasers in one scene when Cruise proposed it.
10. Jason Statham
Tumblr/Lionsgate
Not only has he spoke out condemning "superhero" stars who don't do their own stunts, but he has almost died doing one himself. For The Expendables Statham was driving a three-ton truck for a scene when the brakes went out and dived into the Black Sea, according to Business Insider. Thanks to his experience of being a professional driver, he knew how to get out safely.