10 Vampire Movies That Are Better Than 'Twilight'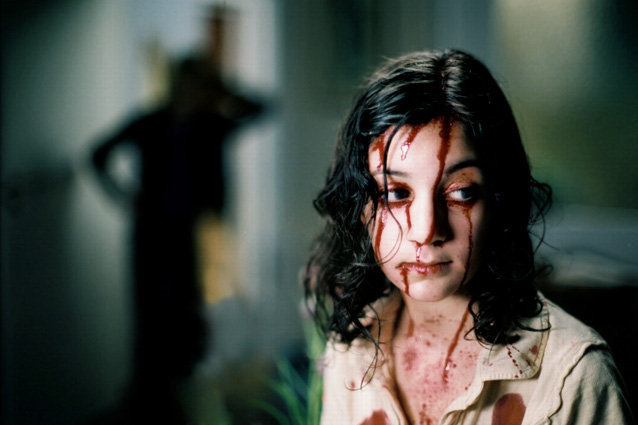 Magnolia Pictures via Everett Collection
The Twilight Saga  is one of the most financially successful film franchises in history… which is perplexing, considering that the movies aren't any good. For better or worse, the series has renewed audience interest in vampiric mythology, as exemplified by the success of The Vampire Diaries and the proliferation of more vampire films and television shows each year. This is fine, but those who believe that Twilight represents the best of vampire movies clearly haven't seen much else. In order to correct this, below are 10 vampire movies that are better than Twilight.
Nosferatu
Nosferatu is widely regarded as one of the most influential horror movies ever made. See it for the haunting visuals that represent the best of German Expressionism, and the terrifying depiction of evil on the actors' faces. Unlike other silent films, Nosferatu isn't dated, and still holds up to many horror films released today.
The American remake with Chloe Moretz doesn't match the brilliance of this Swedish masterpiece by Tomas Alfredson. Essentially, Let the Right One In is Twilight for grown-ups, and it's a reminder that vampire movies can be smart and sophisticated. The final climactic scene in the pool, in particular, is a work of art.
Kathryn Bigelow's Near Dark isn't as well-known as her Oscar-winning war flick The Hurt Locker, but it's one of the best movies she's ever made, and one of the coolest vampire films you'll see. Even if you don't care about Bigelow's sly commentary on ennui and despair in Middle America, you'll get a kick out of the lunatic vampires on display.
Even if you don't like subtitles, it's impossible to resist Chan-wook Park's Thirst. Not quite an art-house experiment, not quite a horror film, Thirst is best understood as a melancholy love story. Be forewarned: it's violent, sexual, and a little disturbing.
Everyone has their favorite version of this story, but mine is Francis Ford Coppola's widely misunderstood rendition with Gary Oldman, Winona Ryder, and Anthony Hopkins. Perhaps Coppola was never able to escape the high expectations he set for himself with The Godfather films and Apocalypse Now, but his version of Dracula remains the most moving vampire film ever made.
Before Rosemary's Baby and Chinatown made him a star, Roman Polanski directed The Fearless Vampire Killers, an incredibly funny take on the vampire mythology. The film is worth seeing for its successful slapstick humor and satirical point of view.
Quentin Tarantino. Robert Rodriguez. Harvey Keitel. George Clooney. Juliette Lewis. Salma Hayek. Cheech Martin. Danny Trejo. Enough said.
Catherine Deneuve, David Bowie, and Susan Sarandon star in The Hunger, a movie so bonkers it isn't worth explaining. All you need to know is that it's director Tony Scott's first movie, and that Deneuve plays a vampire.
Horror master George A. Romero shows everyone how it's done with Martin, a story about a teenage boy who may or may not be a vampire. Romero is known for his zombie films, but Martin proves that he's a master in more than one horror sub-genre. 

In order to truly appreciate Interview with the Vampire, you need to understand that director Neil Jordan turned a hopelessly sappy novel into a surprisingly mature motion picture. Brad Pitt and Tom Cruise play everyone's favorite vampires (before Robert Pattinson stole their thunder), and Kirsten Dunst gives a star-making performance.