Crazy, Stupid, Love. Review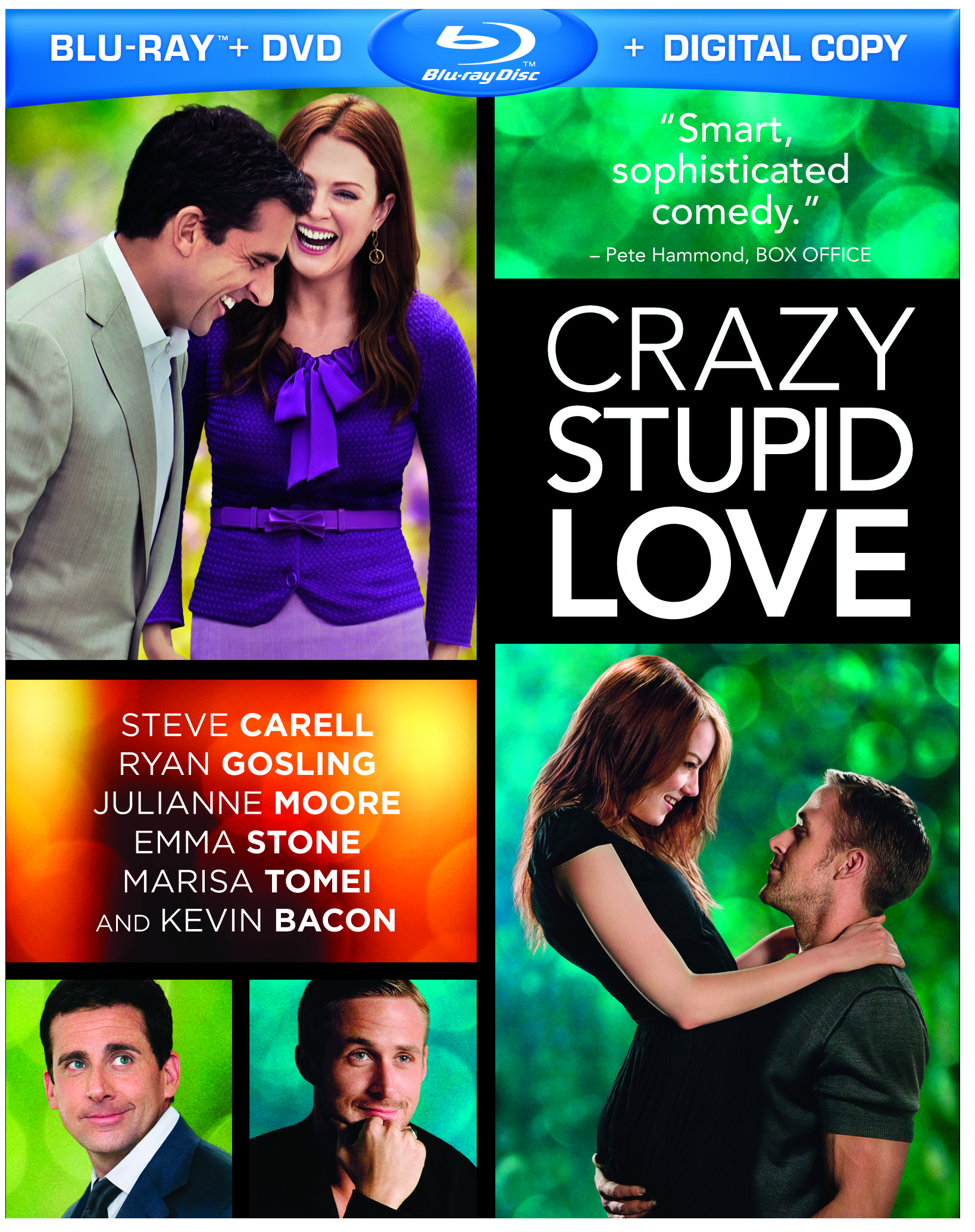 When most first saw trailers for Warner Bros. summer comedy Crazy Stupid Love comparisons to its star Steve Carell's career-defining film The 40-Year-Old Virgin were inevitable. Though I knew the movie from I Love You Phillip Morris co-directors Glenn Ficarra and John Requa would offer much more emotional complexity than the beloved Judd Apatow flick I couldn't exactly blame those for making connections between the two. Both center on a rather nebbish protagonist who's got a lot to learn about the ways of women and the rights and wrongs romance; both have its protagonist guided by an alpha male-type(s) who are taught as much as they teach throughout the flick. After seeing the film for myself I found that the most organic way to discuss the contrasts and similarities between the two was through Carell's characters.
Crazy Stupid Love is the grown-up mature version of The 40-Year-Old Virgin. Whereas Carell's Andy was an innocent man-child trying to avoid women when we first meet him Cal Weaver is a grown man (though his college-dorm couture would have you believe otherwise) with children who is eager to meet women after he finds out that his wife has cheated on him and wants a divorce. His goal isn't to simply get laid as it is for Andy by the time he befriends his raunchy co-workers in Virgin. It's about finding the confidence to move on with his life after such an upsetting event. This plot point presents all the evidence I need to support my claim but we can also use Cal's social anchor and newfound friend as an example. Jacob Palmer (Ryan Gosling) is a twentysomething bachelor with money to burn and style to spare. He is the equivalent of Paul Rudd's/Seth Rogen's characters in Virgin in that he helps Cal rediscover his long-lost mojo—but like Carell's character he is a worldlier somewhat wiser man than those cinematic cohorts. The filmmakers don't take their audience to strip clubs or hair-waxing establishments to show their character's transformation; rather they give Cal a convincing makeover through a full wardrobe redesign and crash-course in pick-up strategies. It may not be quite as funny to watch but it is unquestionably more believable. From characters to content Crazy Stupid Love is the sweet fun-loving uncle to the raunchy but good-natured 40-Year-Old Virgin and I highly recommend the just-released Blu-ray/DVD combo pack for all of the reasons stated above and more.
First off: the Gosling. He pretty much steals the show at every turn oozing charisma and coolness instilling some upon Cal but never becoming arrogant enough to annoy. We've rarely seen the Oscar-nominated heartthrob this suave on screen and it's a shame because it's clear that he's destined to become a true movie star; one who can turn in provocative performances in films like Blue Valentine and crowd-pleasing ones in a movie like this. Second: the video quality. Crazy Stupid Love was gorgeously shot. Though you won't find elaborately staged choreography the lighting is wonderfully pristine (especially in the scenes in the bar that Cal and Jacob frequent) and looks like a just-popped glass of champagne in the Blu-ray's 1080p/AVC Mpeg-4 HD transfer. Additionally it really brings out the beauty in its entire cast from Emma Stone and Julianne Moore to newcomer Analeigh Tipton. Finally the bonus features: though they're a bit slim the two featurettes "Steve and Ryan Walk Into a Bar" and "The Player Meets His Match" offer viewers a fun on-set conversation between the two male leads and some insight into the most interesting couple in the film (Gosling and Stone) respectively. The fourteen HD deleted scenes are also good for approximately 12 minutes of more dramedic jeer but won't have much replay value. Luckily the film itself is so good (one of the better I've seen this year in fact) that it's a totally justified purchase – one you should definitely consider.