10 Things Most People Never Knew About 'Jerry Maguire'
Believe it or not, it's been 20 years since Cameron Crowe's Oscar-winning Jerry Maguire first hit theaters. In honor of 20 years of demanding people "show me the money" and telling them they "had me at hello," we're sharing some fascinating Jerry Maguire tidbits that most fans might not be familiar with.
1. Renee Zellweger didn't understand the film's most famous line.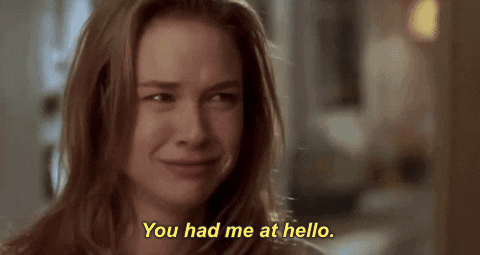 While most of us remember the film for its now-iconic lines, Zellweger couldn't quite figure out "You had me at hello." According to her, "when I read it, I didn't get it—I thought it was a typo somehow. I kept looking at it. It was the one thing in the script that I was looking at going, 'Is that right? Can that be right? How is that right?' I thought, 'Is there a better way to say that? Am I not getting it?' I just don't know how to do it."
2. Cuba Gooding Jr. had to ban his father from the set after a painfully awkward encounter with Tom Cruise.
According to Cuba, his father 'gave Tom Cruise a hug and said, "I love you man. Now seriously, are you gay or not?" While Cuba was mortified, Cruise laughed it off and said no.
3. Cuba landed his part by getting completely naked for his audition with Cruise.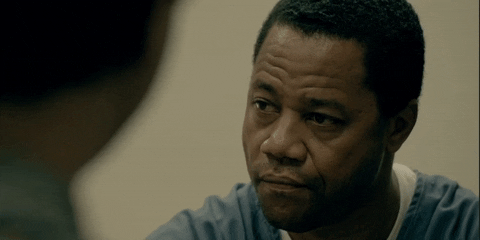 Director Cameron Crowe writes about the exchange: "Am I naked in this scene?" Gooding asked. "Yes," Crowe responded. "Gooding snapped down his pants and stood naked," Crowe writes. "'Come on, let's go,' he said. Stunned and laughing, we watched as Gooding beckoned with his hands, as in, 'Bring it on.' 'Come on, let's read the scene,' he shouted joyously. 'I'm gonna get this part. I ain't afraid of nothing.'"
4. Tom Cruise completely forgot who Bonnie Hunt was — even though they'd worked together before.
Talk about an awkward day at work! Cruise thought Hunt was totally kidding when she told him they'd worked together. She wasn't; they filmed Rain Man together a few years earlier.
5. Renée Zellweger was so broke that, when she found out she landed the role of Dorothy Boyd, she didn't even have enough money in the bank to make a withdrawal.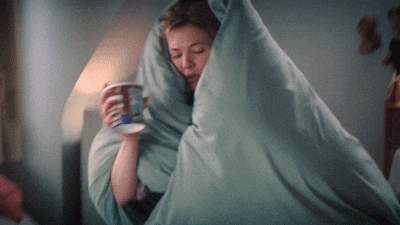 6. "The human head weighs eight pounds" was actually not included in the original script.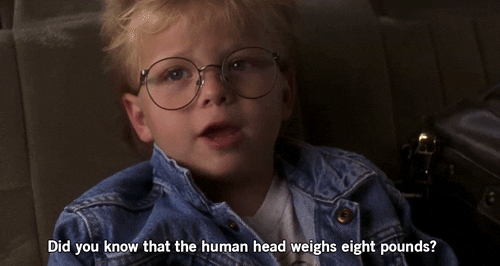 Jonathan Lipnicki just arrived on set one day and shared that fact with everyone, and Cameron Crowe liked it so much that he wrote it in, even though the human head seems to weigh between 10-11 pounds in reality.
7. "You had met at hello" inspired the 1999 song "You Had Me From Hello" by Kenny Chesney, whom Zellweger would later infamously wed and divorce after only four months.
8. Cameron Crowe took so long to write that script that his first choice to play Jerry Maguire was too old by the time they were ready to film.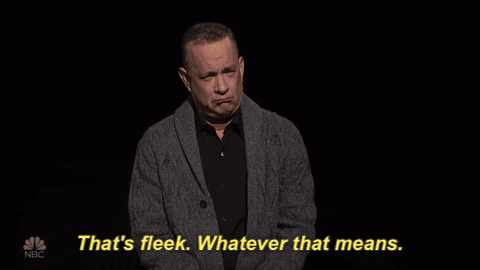 Crowe wrote the part with Tom Hanks in mind, but by the time it was ready, Hanks was too old to play a 35-year-old agent, had just won 2 back-to-back Oscars, and was beginning his directorial career with That Thing You Do!, so Crowe went with Cruise.
9. The role of Jerry Maguire only went to Tom Cruise after some of the biggest stars of the '90s had auditioned for it.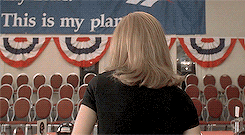 Alec Baldwin, Johnny Depp, Sean Penn, John Travolta, and Bruce Willis were among the many stars who auditioned.
10. Paula Abdul helped to choreograph Rod Tidwell's signature touchdown dance.
While this might seem unlikely, Paula's actually credited with discovering the Oscar winner by casting him in a Bugle Boy commercial in the '80s.