11 'Ocean's Eleven' Fun Facts You Probably Didn't Know
It's been 15 years since Steven Soderbergh and George Clooney remade the 1960 classic Ocean's Eleven. The 2001 version has become somewhat cherished in the years since its release, notably unifying some of the biggest stars in Hollywood at the time: Clooney, Soderbergh, Roberts, Damon, Pitt. But how much do you really know about the caper classic?
1. George Clooney was not the original Danny Ocean.
Believe it or not, Bruce Willis was. The Die Hard star had to turn down the title role in Ocean's Eleven due to scheduling conflicts, but he did make time for a cameo in the sequel.
2. George Clooney attached a $20 to the script when he sent it to Julia Roberts.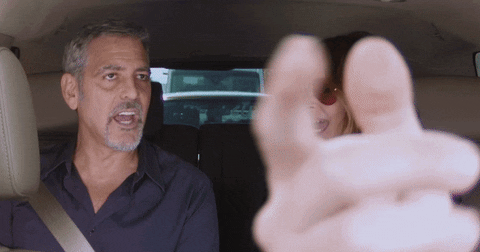 He also included a note: "I hear you're getting 20 a picture now," referencing Roberts' status at the time as the highest paid actress, earning $20 million per film.
3. When they weren't filming, the cast did enough real-life gambling that, at one point, George Clooney lost 25 consecutive hands of blackjack.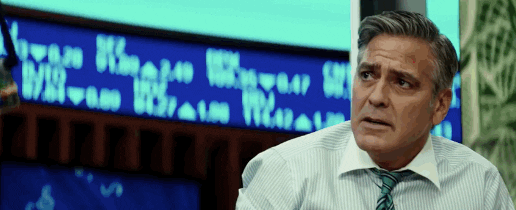 However, the cast continues to disagree on who actually won the most money from their games. George Clooney claims Matt Damon was the champion, while Damon claims that honor belongs to Brad Pitt.
4. Matt Damon's role was initially written for Mark Wahlberg.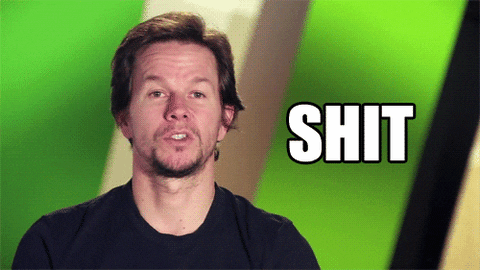 Wahlberg turned it down in order to star in the regrettable Planet of the Apes remake. We bet Marky Mark regrets that.
5. Don Cheadle demanded above-the-title billing alongside Clooney, Damon, and Pitt, but after his request was denied, he refused to be credited in the film at all, despite playing a major character.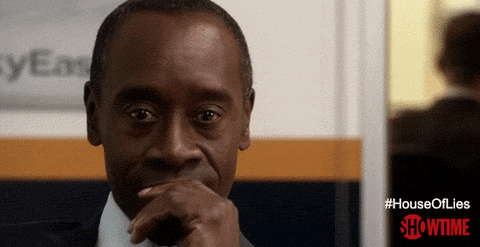 When Cheadle returned for the two sequels, Ocean's Twelve and Ocean's Thirteen, he was billed above the title. Looks like his protest worked in his favor!
6. The wig Brad Pitt's character Rusty uses for his doctor disguise is actually the same wig Mike Myers used while rehearsing for Austin Powers: International Man of Mystery.
7. Ocean's Eleven lost three high-profile cast members to Wes Anderson's The Royal Tenenbaums.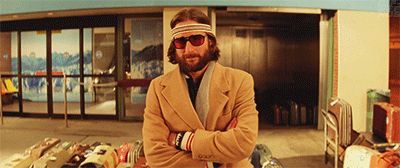 Luke Wilson and Owen Wilson were both set to play brothers Virgil and Turk in Ocean's Eleven, but later dropped out for Anderson's masterpiece. Danny Glover, originally supposed to play the role of Frank, also changed ship to Team Tenenbaum. Bernie Mac, Scott Caan, and Casey Affleck took their places.
8. Did you ever notice that the "teen idols" Brad Pitt's character Rusty teaches to play poker all have something in common?
They're all real-life teen idols of the era: Holly Marie Combs from Charmed, Topher Grace from That '70s Show, Joshua Jackson from Dawson's Creek, Barry Watson from 7th Heaven, and Shane West from Once and Again.
9. Explosives expert Basher Tarr, played by Don Cheadle, was originally intended for a British actor, but Cheadle's past work won director Steven Soderbergh over.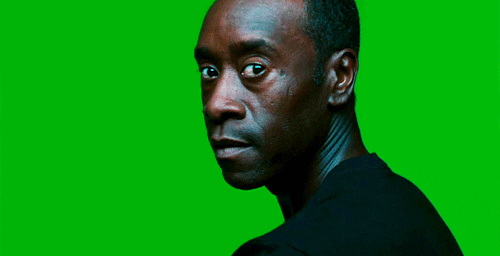 Specifically, his role in the TV movie The Rat Pack, where he played Sammy Davis Jr., star of the original Ocean's Eleven, really gave him a boost.
10. Henry Silva and Angie Dickinson, who both had significant roles in the 1960 version of the film, have quick cameos in the remake.
If you look very closely, you can see them for a brief moment as spectators at the boxing match.
11. There are very few direct references to the 1960 version of the film — and, in fact, George Clooney's Danny Ocean is the only character among the principal cast to share a name with a character from the original film.