Are the Oscars Changing the Way They Look at Action Films?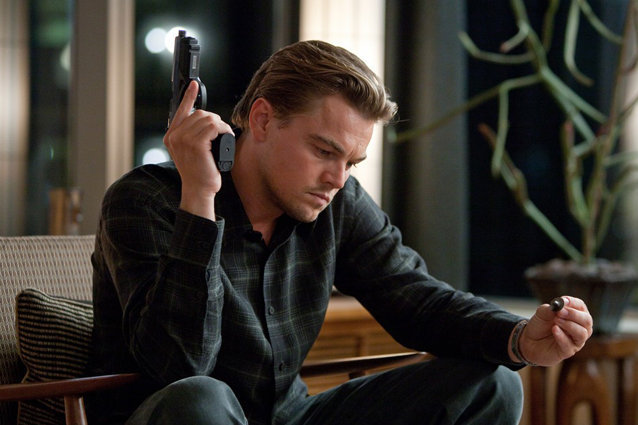 Warner Bros.
Maybe 2015 will finally be Leonardo DiCaprio's year (we know, we say that every year, but here's hoping). In addition to reuniting with Jonah Hill to star in The Ballad of Richard Jewel, Deadline reports that the Oscar nominee has signed on to star in Alejandro Gonzalez Inarritu's adaptation of The Revenant, which is slated to be released next fall. The film, based on the novel by Michael Punke, will see DiCaprio play Hugh Glass, a 19th century fur trapper who is mauled by a bear and then robbed and left for dead by some of his cohorts. However, Glass survives both attacks and embarks on a journey to enact revenge on the people who betrayed him. The Revenant is being described as a gritty action thriller, which makes it an unusual choice for both DiCaprio and Inarritu, as both are fixtures on the awards circuit, and tend to stay away from the more stereotypical action films. 
While DiCaprio has made a few action films and thrillers over the course of his career — most notably The Departed and Shutter Island with longtime collaborator Martin Scorsese — he tends to stick with grander, more awards-friendly fare, and the few action films he has made heavily feature a psychological element, as those seem to be the kind of thrillers that the Academy likes best. And while Babel had some thrilling, action-heavy moments in it, Inarritu is still primarily known for his work with serious, slightly cerebral films, which is why neither of them seem to be the first choice for a film that sounds like a perfect opportunity for Liam Neeson to break out his most threatening growl. 
The most likely explanation for DiCaprio and Inarritu's involvement is that the film has a great screenplay that attracted both of them to the project, but it also seems as if the Academy's attitude towards action films are shifting, which may have given them the incentive to sign on to a big-budget thriller. The big winner at this year's Oscars was Gravity, a sci-fi survival film that, thanks in part to Alfonso Cuaron's direction and a couple of A-List actors, was both critically-acclaimed and a major box office success. All Is Lost, a more artistic take on the typical survival narrative also did well this year. Although it missed out on the Oscars, it still received a great deal of attention and acclaim. Plus, there's also the fact that the current crop of action stars are older men with established careers — led, of course, by Neeson, himself an Oscar nominee — and all of these factors seem to signal a shift in the Academy's perspective. 
Survival stories like the one at the center of The Revenant have a strong, emotional thread to connect all the action sequences, as well as the opportunity for character development, and the chance for an actor to transform himself for the role. Therefore, it's not a big surprise that more acclaimed actors and directors are exploring the genre, as it allows them to make a dark, emotional or inspiring film while also differentiating their project from the long line of sentimental, Oscar-baiting films that hit theaters every fall. For Oscar fixtures like DiCaprio, it also gives them the opportunity to step into a role that's different than the ones that have come before it. His most memorable roles are always the ones that show a different side of him, whether that side is a drug-fueled criminal, a sadistic plantation owner or a lovesick teenager, and since Hugh Glass is a completely new kind of character for him, we wouldn't be surprised if he quickly joined the roster of iconic DiCaprio roles. 
In addition, well-respected filmmakers like DiCaprio and Inarritu lend the movie a much-needed air of gravitas, which will help convince audiences and Academy members alike to give The Revenant a chance instead of dismissing it outright. Cuaron had already earned a great deal of critical acclaim over the course of his career, and that likely played a large role in helping Oscar voters take the film seriously as an awards contender, rather than ignoring a great film on the basis of its genre. Similarly, All Is Lost benefited from an Oscar-winning writer and a star turn by Robert Redford, both of which helped draw attention to the movie so that it didn't get completely lost in the awards season shuffle. Having both DiCaprio and Inarritu on board helps The Revenant enter the Oscar conversation even before it starts filming, and that kind of buzz could help people see it as more than just another action film.
The A-List team behind The Revenant seems to signal that the trend of high-brow action films is likely to stick around, and it might be just what the Academy needs to change the way it looks at genre films. Besides, a gritty action thriller might just be what DiCaprio has needed all along.