M.I.A.: Haley Joel Osment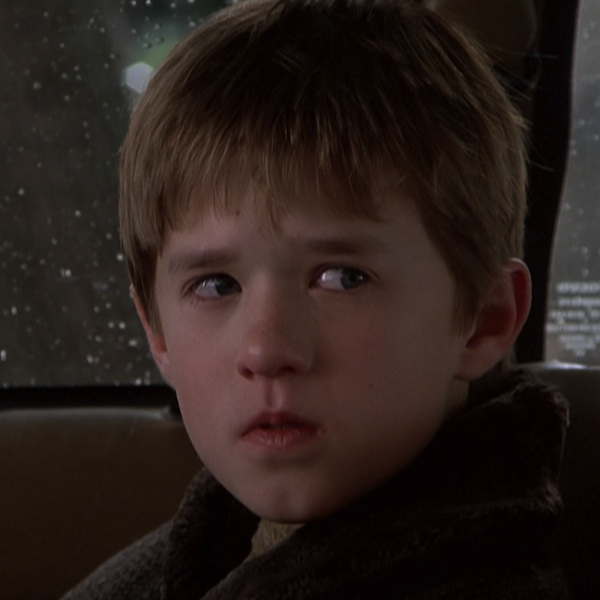 When a major component of your marketability is your childish adorability, your career effectively has an expiration date. Up to this point, we've only examined one AWOL child actor, Charlie Korsmo, and he was a complete anomaly. Instead of waiting for the doors to begin closing in his puberty-riddled face, he made the difficult choice to retire from acting at 13. Today's subject seems to have ridden the rollercoaster of prepubescent stardom in a much more conventional sense.
Today, we go searching for Haley Joel Osment.
Why We Love Him
Haley Joel began his acting career at the age of four, starring in commercials which few remember, but that nevertheless emphasized his cuteness. Obviously big screen opportunities weren't far behind. Some people may remember Osment's limited screen time in 1994's Forrest Gump; playing the titular character's young son. Or perhaps your earliest recollection of this cherubic half-pint was his 35-episode stint The Jeff Foxworthy Show; if you were…lucky enough to have watched that series.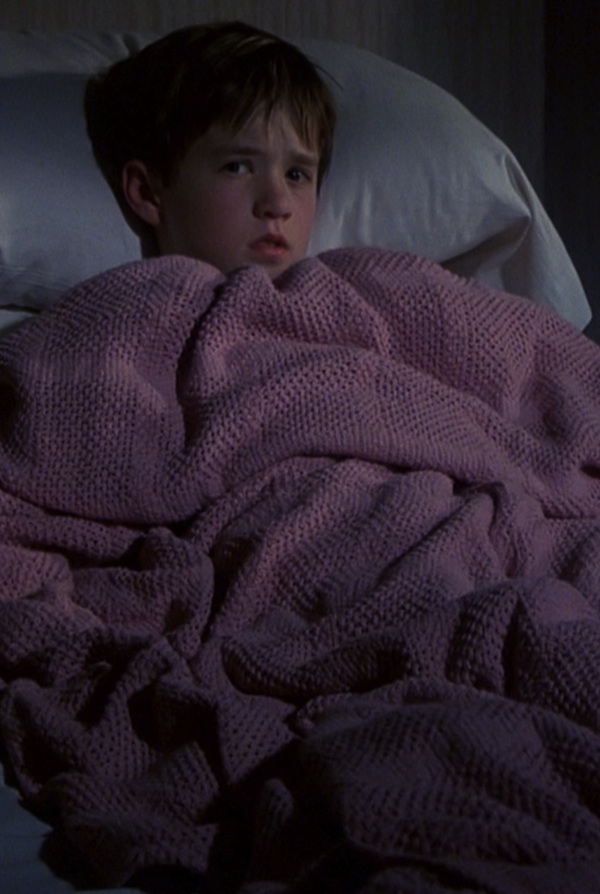 But it's safe to say that audiences were formally introduced to Haley Joel Osment in a little film about the darker side of child psychology: 1999's The Sixth Sense. Osment played a little boy named Cole who had something of a unique extracurricular activity. Cole had the ability to communicate with ghosts who, instead of politely making an appointment to meet with him at an agreed upon time and location, would just randomly pop into view at the most frighteningly, cinematically advantageous moments. The Sixth Sense scared the proper bejesus out of people and became the first hit film for then-fledgling director M. Night Shyamalan.
What made Haley Joel so effective in The Sixth Sense was his ability to convey extreme personal torment and give the film's young protagonist so many layers. If his character's only response to every given stimulus had been fright, the performance would have been flat and one-note. But Osment's acting chops, even at such a young age, were remarkably strong. He gave us a tortured young man who was confounded by a gift to see the dead while, at the same time, longing to connect with the living — especially his mother. The parallels between he and Bruce Willis' character were profound and we come to understand how their relationship informs Cole's journey. In essence, Osment's performance is what makes the film's twist so powerful. The performance earned Osment an Oscar nomination, making him the eighth youngest nominee.
What Happened to Him?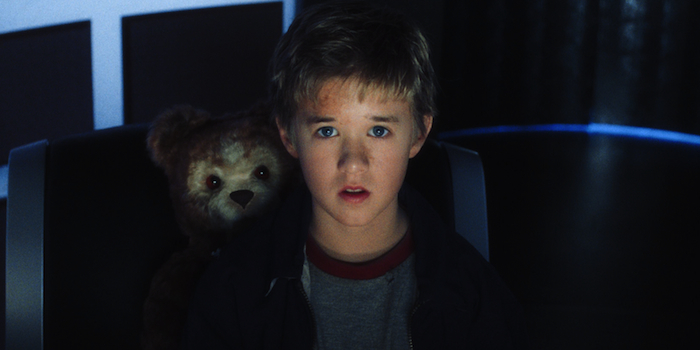 Osment would go on to work with an impressive roster of actors and filmmakers as his career progressed. Helen Hunt and Kevin Spacey were his costars for the drama Pay It Forward and he then went on to star in Steven Spielberg's cerebral sci-fi flick A.I.: Artificial Intelligence. This is no small honor for any actor, much less one so young, but A.I. does not mark the beginning of Spielberg's interest in Osment. When it was rumored that Spielberg was going to helm the first Harry Potter film, Osment was his top choice for the heroic lead role.
But after A.I., Osment started to fade away from the silver screen. He began doing a great deal of voice work for Disney including Hunchback of Notre Dame II, Jungle Book 2, and the grizzly-sized disaster that was The Country Bears. He also lent his voice to the wildly successful Disney videogame Kingdom Hearts. It seemed as if he was vanishing into voice acting. In fact, 2003's Secondhand Lions was his last theatrically released film. In 2006, he was involved in a rather nasty car accident in which he sustained major injuries. The accident was allegedly due to Osment's intoxication and he did plead no contest to driving under the influence and possession of marijuana. It seemed the child actor curse was nipping at his heels.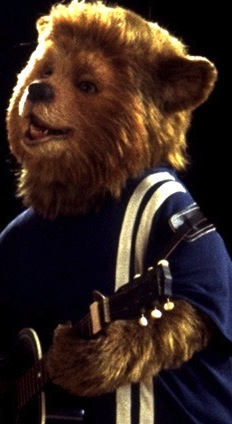 Where He's Been
Since 2003, Osment has been doing voice acting almost exclusively. Kingdom Hearts has become a videogame franchise and has kept Osment very busy since the last time anyone saw him on screen. Osment has also honed his stage acting skills during his cinematic hiatus; appearing on Broadway in American Buffalo in 2008. He's been quoted as saying he's never been interested in promoting himself so his quiet disappearance from the big screen of late doesn't seem to be a major frustration for him.
What Now?
Haley Joel Osment does have some live-action film work lined up and, I have to say, I am very excited about one project in particular. Osment will be portraying Victor Frankenstein in an adaptation of Steve Niles' graphic novel Wake the Dead. The story is sort of a creative retelling of the legend of Frankenstein and focuses on his experiences as a young medical student.
As a confirmed horrorphile, of course this project interests me, but should this film mark Osment's triumphant return to mainstream popularity there would exist an interesting synchronicity to his career— his first major film role in years revolving around the dead returning to life.