Whatever, You Know You Love Vince Vaughn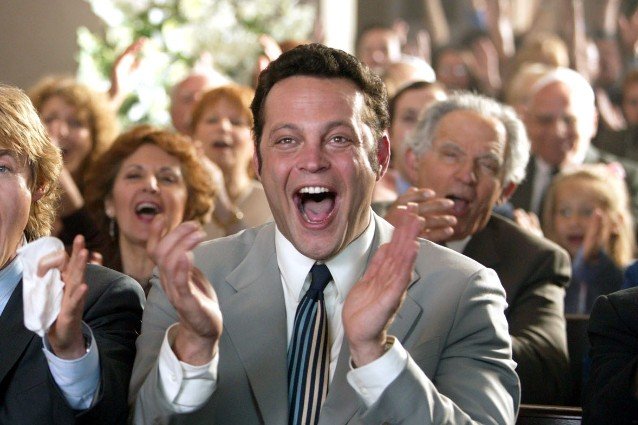 New Line via Everett Collection
Vince Vaughn's new movie Delivery Man is in theaters now and, while he may not be an Oscar-winning A-lister, many of us have a favorite Vince Vaughn movie that has brought us great joy over the years. Vaughn tends to play this protoypical, ordinary dude who finds himself in somewhat extraordinary — or at least bizarre — situations. Although he could totally be accused of playing different variations of a character that is really, well, Vince Vaughn himself, you gotta admit that you dig it. Here are just a few memorable Vince Vaughn characters that we totally love.
Peter La Fleur, Dodgeball: A True Underdog Story
He literally owned a gym called "Average Joe," which is hilarious. And when he went up against Ben Stiller's Globo-Gym we all found ourselves rooting for the underdog.
Gary Grobowski, The Break-Up
Remember that douchey boyfriend you had who wouldn't do the dishes, and then wouldn't move out even after you dumped him? Yeah. That was Vince Vaughn in The Break-Up, and it was a lot more fun to experience watching Jennifer Aniston manage the drama.
Beanie, Old School
Will Ferrell and Luke Wilson may have been the standout stars of this 2003 comedy, but Vaughn's character was hugely important to the crew. Beanie's boredom and dissatisfaction with his everday life as a soccer dad became the inspiration behind the coolest, old school-est, fraternity ever.
Jeremy Grey, Wedding Crashers
Vince Vaughn has had a lot of memorable roles, but watching Gloria (Isla Fisher) terrorize him for an entire movie was nothing short of splendid. She may have been a stage-5 clinger, but she totally broke him down in the end. It was awesome.