15 Times Cher Horowitz Was (and Always Will Be) Your Spirit Animal
Sure, she may have the best style, a killer Jeep, and enough money to buy whatever she wants — but Cher Horowitz proved that she's a loyal friend with a huge heart — she may have given Tai a makeover, but it was for a good cause, right? Here are all the times Cher was your spirit animal, and the reasons why she always will be, no matter how much time has passed since 1995.
1. When she showed that a good hair flip is of utmost importance.
She was #hairgoals before it was even a thing.
2. When she gave her honest truth about dating in high school.
Cher never advises dating high school boys, because "they're like dogs, you have to feed them and clean them. They're just, like, these nervous creatures that jump and slobber all over you." Girl has standards, and that's why she's a queen.
3. When she discusses cashing in your V-card.
Given how she feels about dating high school boys, it's no shocker that she won't give it up to just anyone. After all, we know how picky she is about shoes and they only go on her feet.
4. When she says nope to dope.
"It's one thing to spark up a doobie and get laced at parties, but it is quite another to be fried all day."
5. When she channels you after the holidays.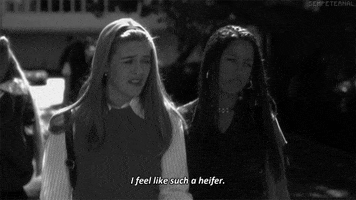 Same.
6. When she proved that sometimes, all a girl really needs is some retail therapy.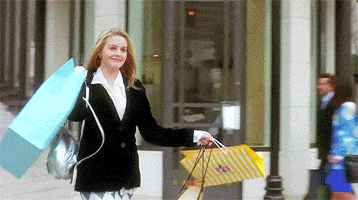 7. And that a head-turning fashion moment is priceless.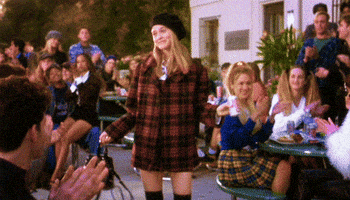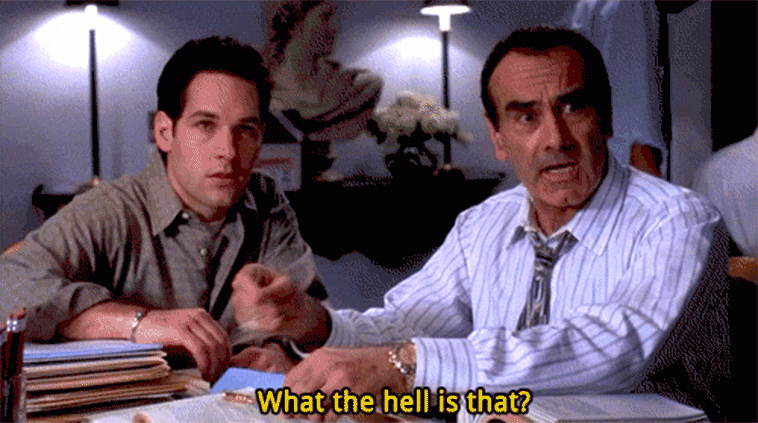 If you can't afford an Alaia, no sweat. Your best knee socks and loafers (or Calvin Klein dress) will do!
8. Also, never rely on mirrors. Take Polaroids instead.
Or for the 2016 set, a good iPhone shot will do.
9. When she showed how important it is to be a good friend.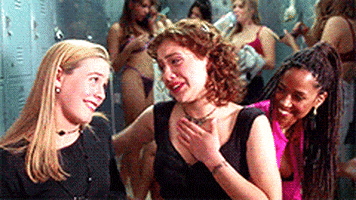 Even if it means blowing off a few classes to have a calorie-fest and see the new Christian Slater movie.
10. When she realized that near-death experiences put everything into perspective.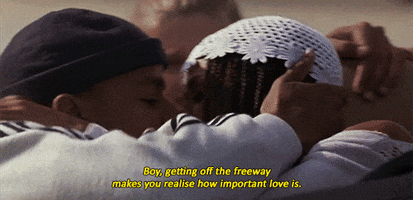 11. She knows that modesty is overrated.
Just saying.
12. It's also SO important to keep it real with people.
Especially that loser, Elton.
13. When she showed us the art of seduction.
14. And she knew that guys are generally pretty easy.
15. But hey, it's OK if you don't always get it right.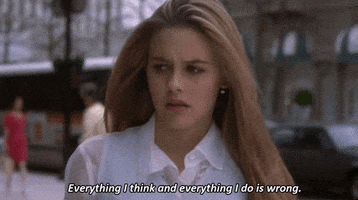 At the end of the day, we're all a bit clueless sometimes.