Watch Alanis Morissette's Mistitled Song 'Ironic' Get Fixed to Become Actually Ironic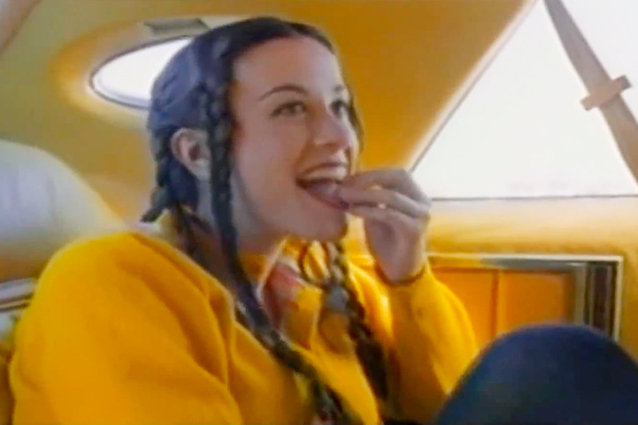 You know that Alanis Morisette song "Ironic"? Yep, the one where she croons out a list of unfortunate scenarios, none of which are actually ironic at all. Comedians and English majors alike have spent hours ripping that song apart, breaking down exactly why each situation she mentions is not ironic. But perhaps that's the great irony of this chart-topping hit — the fact that Alanis Morissette wrote a song called "Ironic" that wasn't really ironic. 
Nah, we're not actually giving Alanis that much credit, and neither are sisters Eliza and Rachael Hurwitz. The duo recently released "It's Finally Ironic (You're Welcome, Alanis)," a reworking of the song that fixes all of Canadian singer's un-ironic lyrics to render them — you guessed it — actually ironic. Finally! The result is pure gold.
Eliza rewrote the lyrics, Rachael put together the music, and both sisters star in the satirical music video. "It's Finally Ironic" is a gem of a song, and we highly recommend it be added to high school curriculums nationwide (and in Canada too — clearly they're doing something wrong). Here are a few of our favorites lines: 
It's like rain on your wedding day, a day and place / You chose because it's known not to rain
A no-smoking sign you hung up when you quit / Now you started again but can't smoke 'cause of the sign
It's like ten thousand spoons you bought with your only knife / Now all you need is a knife, but you only have spoons!
Our changes make it so your song makes sense 
Now we can finally provide a satisfactory answer to the Alanis Morissette's immortal question: And isn't it ironic? No. But now it is!
Follow Caroline On Twitter @Carolinesb | Follow Hollywood.Com On Twitter @Hollywood_Com
More:
Isn't It Ironic That Alanis Morissette Will Guest Star on 'Up All Night'?
Alanis Morissette Happy for Ryan Reynolds and Scarlett Johansson
Alanis Morissette Is Pregnant!
---
From Our Partners


Stars Pose Naked for 'Allure' (Celebuzz)


20 Grisliest TV Deaths of 2012-2013 (Vulture)