Cinematic Olympics: 9 Movies Worthy of Gold Medals
While America eyes the current Olympics drama over at NBC — and you know I'm talking about both the athletics and the behind-the-scenes shenanigans — some folks might not realize that combining casual sports-watching and glossy pop culture entertainment is not strictly limited to two-week, biennial engagements. Long before Ryan Lochte peed in the Olympic pool and McKayla Maroney vaulted her way into viral videodom, there have been other grand displays of athleticism and popcorn thrills… at the movies!
Their events may be unfairly neglected by the IOC (fine, we'll take our hammer throwing elsewhere), but that doesn't stop some of cinema's greatest athletes from doing their thing on the silver screen. Be it Thor, Bane or Julia Child, movie characters have demonstrated that they have both the bravado and the athletic talent to rival any Olympic athlete, and we've got the announcer commentary to prove it.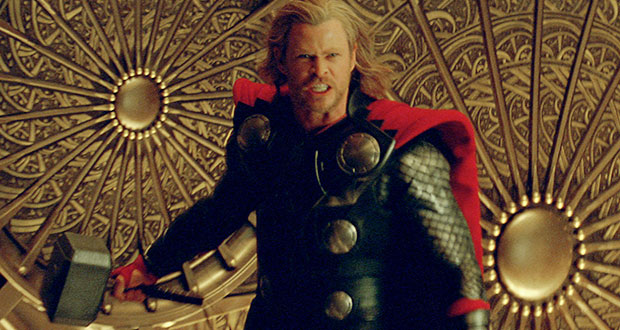 Hammer Throwing — Thor
"Look no further for jaw-dropping athleticism than Thor, who's more chiseled than a Norse god. Actually, Roy, he is one! Known colloquially as the Michael Jordan of Asgard, Thor's true talent lies in his mastery of Hammer Throwing. Look at the way he murders those Frost Giants. Flawless decapitations — although the judges may take deductions for over-grunting."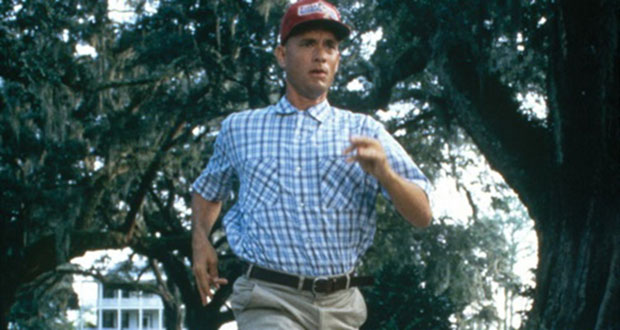 Literal Cross-Country Running — Forrest Gump
"You've got to give props to trainer Jenny Curran for this one, Bob. She's fierce with her discipline and keeps Gump on a tight leash. Apparently his entire training diet consists of shrimp."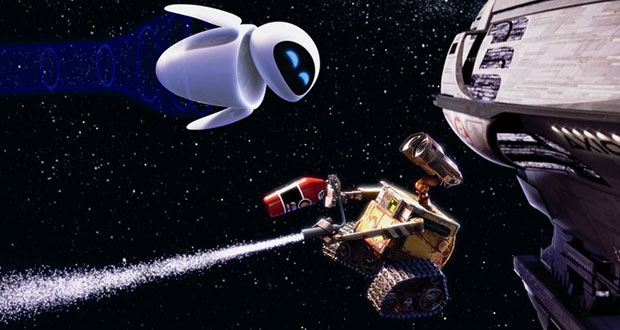 Synchronized Rhythmic Spatial Exercise — Wall-E
"This is truly a treat, watching from the sidelines as Wall-E and Eve — both representing Earth — completely own the galactic floormat. Take special notice of Wall-E's adroit handling of the fire extinguisher, which makes for some really spectacular zero-gravity stunt work. And what a comeback for Eve, who dropped out of last year's games after there was speculation about whether she took illegal programming through a USB."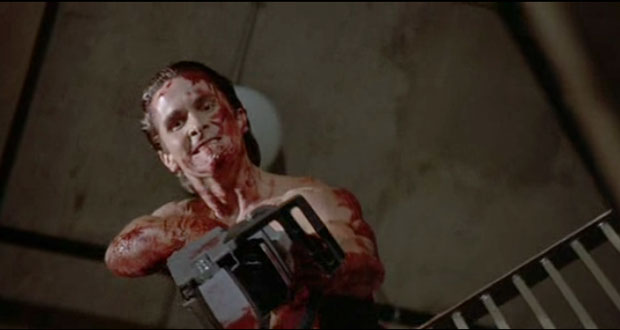 Chainsaw Put — American Psycho
"There's finesse in the way that Bateman handles the technical challenges of maneuvering the chainsaw. The crowd is hushed, and rather appropriately, as Bateman must not only clear the staircases, but land on the target at precisely the right moment. And here's the drop… he nailed it! In other news, we now interrupt this broadcast to bring you breaking news of a harrowing murder in a Manhattan apartment building."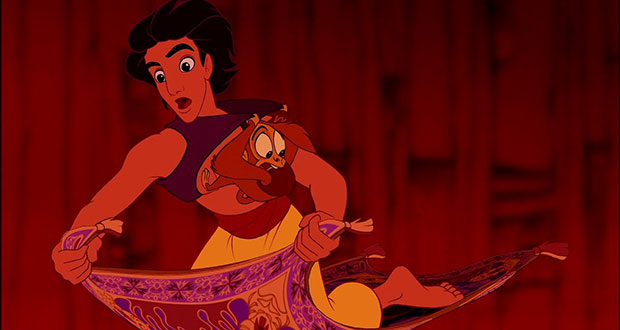 2000-Meter Carpet Dash — Aladdin
"Young Aladdin from Agrabah has overcome quite a few hurdles to make it to this year's games, Dick. His parents were known spice addicts and abandoned him at birth. Prior to this event, he was reportedly living with a monkey. Breathtaking stuff."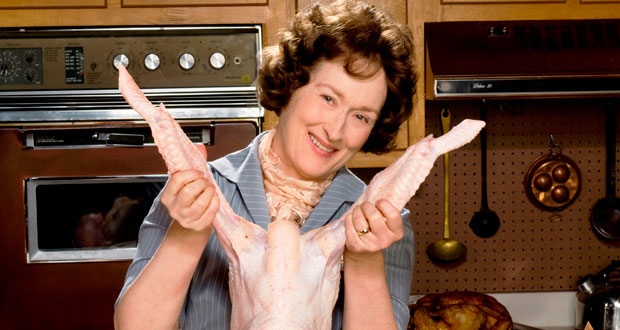 Stressed-Out Marathon Cooking — Julie & Julia
"This is a legend in the making here, Dale, and we're witnessing every moment. Oddly enough, she seems to be narrating to the camera, which is very unorthodox. I'm told she's still talking and explaining every step as she goes along. Can we cut the feed, please? I feel like I'm listening to a Muppet."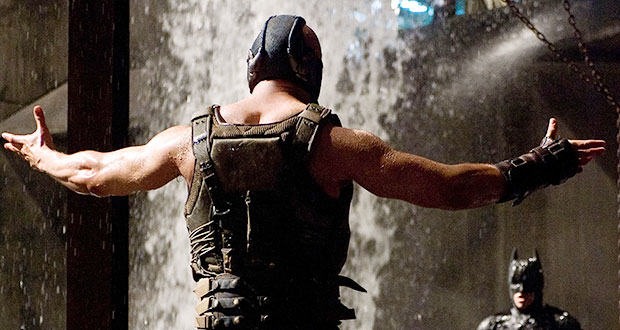 Individual Spine Snap Medley — The Dark Knight Rises
"You've got to appreciate the fact that Bane says he's going to break the Batman, and follows through. You just don't find that kind of conviction in athletes anymore. And he's right, Bob. It would be extremely gold medal-worthy… for him!"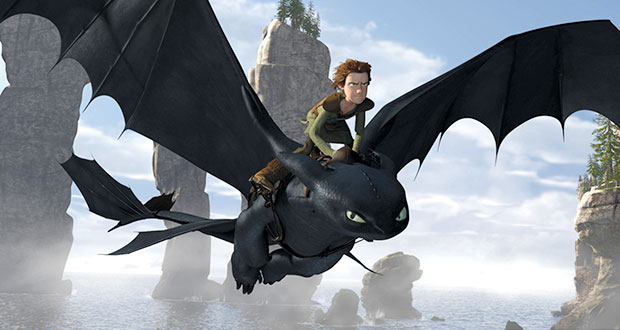 Dragon Flying — How To Train Your Dragon
"Dare we say it, Paul, but this Viking has almost certainly taught us how to train that dragon. Although the dragon itself is not competing, he's the first of his species to immigrate from his home den to come to the games. Another interesting fact is that the dragon is a conservative Roman Catholic."
Demonic Possession Relay — Paranormal Activity 1/2/3
"At one haunting a year, these are some of the hardest working ghosts in sports, and yet each and every October, they bring their A-game. Watch the way they slowly open doors and slightly nudge chandeliers. The sport is in the subtlety, Tom."
Follow Marc on Twitter @MarcSnetiker
[Photo Credits: Paramount Pictures, Walt Disney Pictures, Lionsgate Films, Columbia Pictures, Warner Brothers Pictures]
MORE:
The Royal Olympics: A Pictorial Guide to the Royal Family's Athletic Attempts — PICS
The Horror Olympics: Which Possessed Girl Gets Gold?
The Competition for the Best Memes Is Still Going on With LOLympics