'Devil Wears Prada' Sequel Announced — Is a Movie Far Behind?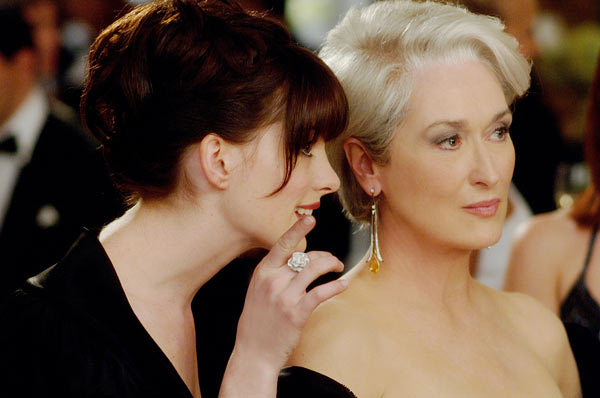 Author Lauren Weisberger has announced a follow-up to her best-selling 2003 novel The Devil Wears Prada. Does that mean a movie sequel could also be in the works? Rather, how long until said movie sequel is announced?
Revenge Wears Prada: The Devil Returns will be published in April 2013 — almost a full 10 years since the release of her chick-lit classic. The book was partly based on and inspired by Weisberger's time at Vogue magazine.
In the hit 2006 big-screen adaptation, Anne Hathaway played Andy, the beleaguered personal assistant to Meryl Streep's "Devil," Miranda Priestly (who, of course, is said to be a take on longtime Vogue editor Anna Wintour), before parting ways on not-so-great terms.
The sequel picks up eight years after that, with Andy editing the biggest bridal magazine around — alongside Emily (played by Emily Blunt in the movie) — and planning her wedding to a "media scion" named Max, all while still being haunted by her former boss, whom she can't avoid forever in the fashion-magazine world.
More:
Anne Hathaway Returns to Oscar-Friendly Drama with 'One Song'
'Hope Springs': Meryl Streep and Tommy Lee Jones Get Sex Tape from Steve Carell – TRAILER