10 Simple Life Reminders Caitlyn Jenner Has Taught Us
Caitlyn Jenner's historic Vanity Fair cover and accompanying spread has ignited an important conversation around the world about acceptance of self, others, and learning to live in a diverse and constantly changing society. Caitlyn's courage to be honest with herself and take the steps necessary to live a truly happy and fulfilling life are ear marked by 10 simple and powerful life reminders we easily forget on the normal day-to-day basis.
1. It's OK to be different from what is considered "normal."


ABC/Tumblr
2. No matter how hard life gets, it's important to have loved ones to lean on for support.


E!
3. Educating haters on what they don't understand is better than hiding from them.


ABC/Giphy
4. Just because one activity is seen as more "masculine" or "feminine" doesn't mean the opposite sex can't take part.


Vanity Fair/Giphy
5. Regardless of what someone looks like on the outside, we all experience the same emotions.


ABC/Giphy
6. Everyone deserves respect as the person they identify as.


ABC/Love This Pic
7. Be kind to others.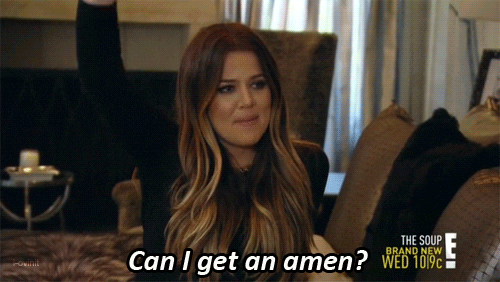 E!/Tumblr
8. There's no shame in "crying it out."


Jezebel/Giphy
9. A hug is sometimes the best gift you can give.


Tumblr
10. Smiling and keeping a sense of humor will get you through anything.


E!
RELATED:
Drake Bell Apologizes For Insensitive Caitlyn Jenner Comments
Laverne Cox Writes Essay Tribute to Caitlyn Jenner
Cindy Crawford & Jessica Lange Welcome Caitlyn Jenner Comparisons
Caitlyn Jenner Beats President Obama for Twitter World Record