The Best Evil Exes in Film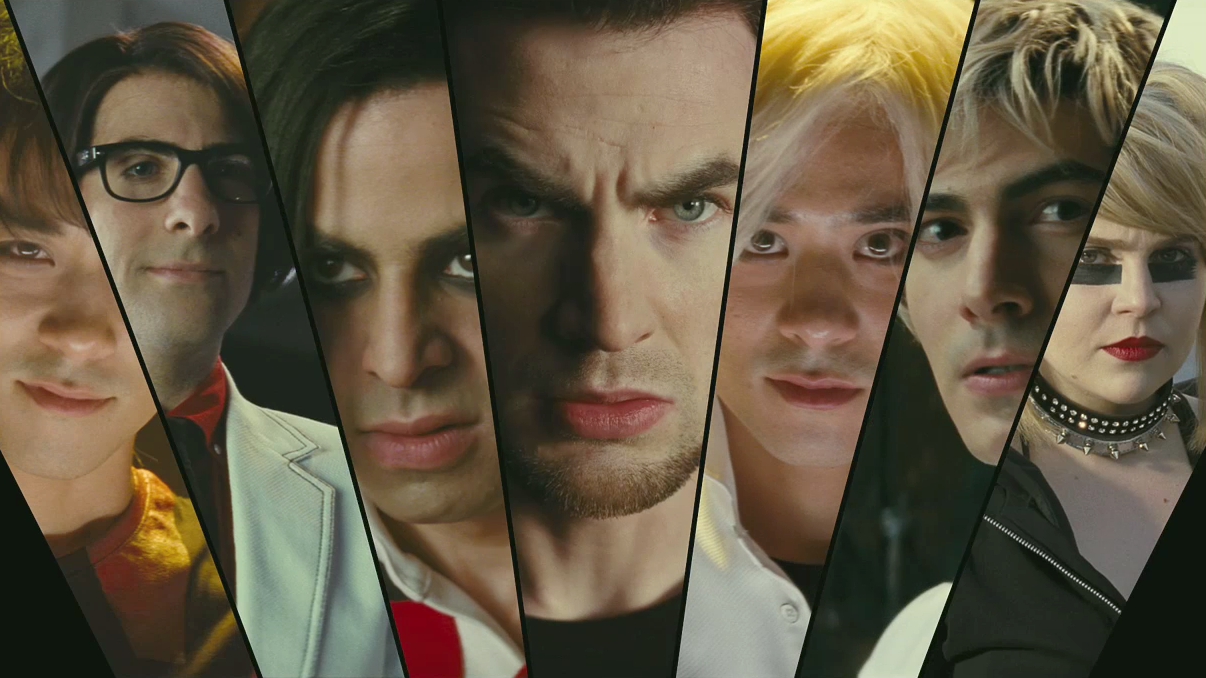 I realize the film-geek core have been bludgeoning non-converts over the head for months now about how amazing Scott Pilgrim vs. The World is, but there's a very basic and understandable reason for that. It's not because the success or failure of Scott Pilgrim determines whether or not cinema is doomed for the next five years; it's because Scott Pilgrim is a damned fun film and repeat viewings only yield more and more appreciation for the myriad of genres, styles and cultures Edgar Wright smashes together like a kid playing with matchbox cars.
So yes, allow my voice to join the film-geek core that's pleading for you to see this movie. I can understand if you were busy over the summer and missed it in theaters. That's cool, you should hardly be burned at the stake for it. But now that Scott Pilgrim is on DVD and Blu-ray, you're fresh out of excuses to not see it. Even if you hate it, at least you'll now know what all the fuss is about.
A lot of that fuss is due in no small part to the League of Evil Exes featured in the film. Having a new boyfriend fight all of his girlfriend's past boyfriends may be a pretty transparent way of dealing with the emotional baggage that comes with new relationships, but I'm cool with that considering it's also a means to explore all of the highs and lows that come with the label ex-boyfriend (or girlfriend!). Having said all of that, however, let's face it: None of the exes in Scott Pilgrim is really that evil. You wanna see an evil ex? I've got the seven evilest cinema has to offer…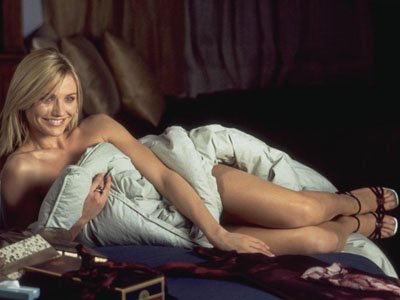 Julianna Gianni (Cameron Diaz), Vanilla Sky
I'm not a huge fan of Cameron Diaz, but I've got nothing but admiration for how convincing she is as a clingy psycho of an ex in Vanilla Sky. She is the complete embodiment of exactly what any guy out there secretly dreads will happen when he breaks up with a girl. And what makes her car-crashing, life-ruining personality all the more evil is the fact that she's not even the ex-girlfriend, she's the desperate ex-friend-with-benefits.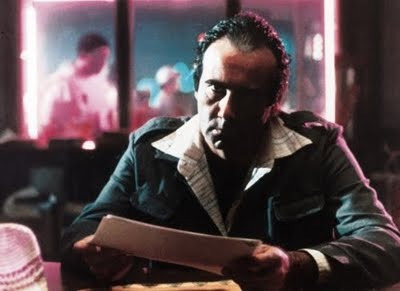 Julian Marty (Dan Hedaya), Blood Simple
If Julianna Gianni is the secret fear of all boyfriends calling it quits, Julian Marty is the nightmare scenario girlfriends hope they never encounter. He's the kind of man who has a completely indifferent, "If I can't have her, no one can" reaction to a breakup. He's not man enough to actually kill you himself, either; he has to hire someone else to do it — and that's just extra rude.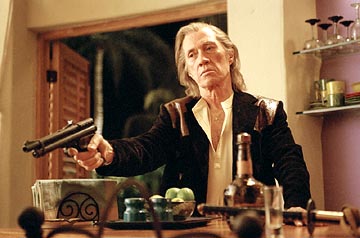 Bill (David Carradine), Kill Bill
You know an ex is evil when the title of the movie is calling for his death. What's so great about David Carradine's Bill, though, is that he's just so damned charming. The only thing that's really all that evil about him is how impulsive he can be. At least he's somewhat remorseful about killing ex-girlfriends.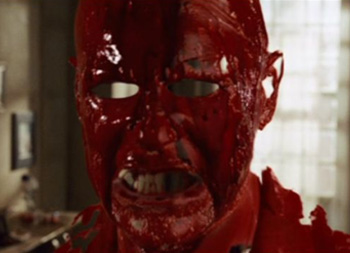 Mike Watson (Michael Pare), 100 Feet
If you need an evil ex who has absolutely no remorse, however, look no further than 100 Feet, a film starring Famke Janssen as a woman who is, after several years in prison for murdering her abusive husband, sentenced to home confinement. The twist to her story is that Mike, her husband, is still kicking around their brownstone home as a ghost. And he is hellbent on beating the daylights out of her even from the afterlife. The man is pure evil and some of the stuff he does makes for some of the most savage scenes of any ghost movie of the '00s.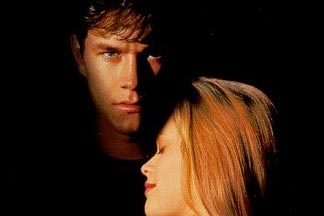 David McCall (Mark Wahlberg), Fear
David McCall will not only go crazy for your daughter, he'll go ballistic on anyone (or anything) that gets in his way of her. Stories about obsessive boyfriends like McCall are the reason fathers buy shotguns the moment they find out they're having a daughter.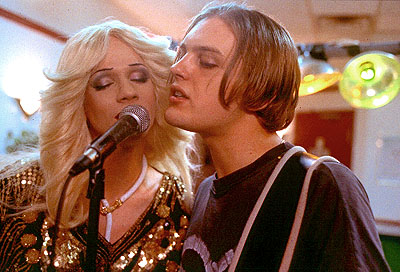 Tommy Gnosis (Michael Pitt), Hedwig and the Angry Inch
You don't actually have to be a violent psychopath to be evil. A willingness to kill people to get what you want certainly doesn't hurt, but in the case of Tommy Gnosis, a willingness to simply kill your ex's dreams — by stealing her music and using it to become a world-famous rock star — is sufficiently not cool.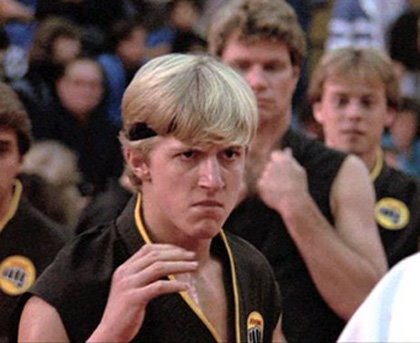 Johnny Lawrence (William Zabka), The Karate Kid
Okay, so Johnny "Sweep the leg!" Lawrence from The Karate Kid isn't exactly Satan incarnate, but as the jealous ex-boyfriend of Ali (Elisabeth Shue) he is a huge douchebag to Daniel LaRusso (Ralph Macchio) and that has got to count for something, right?