Connie Britton Joins 'This Is Where I Leave You' Cast, The Best Ensemble in Years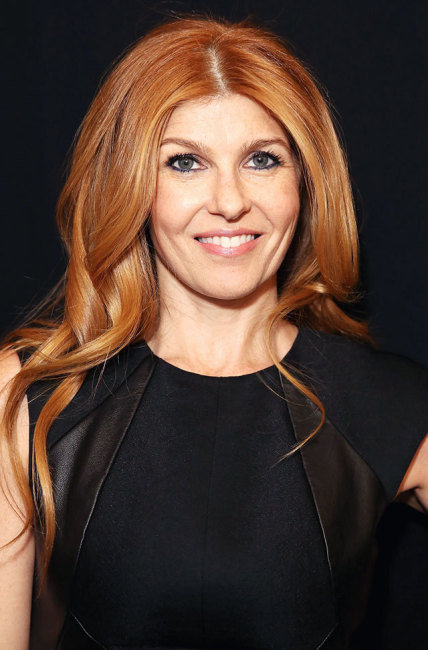 Thanks to movies along the lines of a Valentine's Day or a New Year's Eve or heaven forbid a Movie 43, all-star ensembles can often conjure up some pretty terrible thoughts. But don't let the casting news for Shawn Levy's adaptation of Jonathan Tropper's funny, heartbreaking 2009 novel This Is Where I Leave You give you cause for concern: this isn't going to be Garry Marshall's Sitting Shiva.
No, the movie looks like it's on the path to becoming a well-cast eccentric family drama on par with the likes of, say, Silver Linings Playbook. Hell, I'm gonna just go ahead and say it, this looks like it has even more on-point casting than the Oscar-winner. In fact, the film is shaping up to have one of the best big name ensembles in years. Case in point: Entertainment Weekly broke the news that all-around perfect human/Mrs. Tami Taylor (one in the same, really) Connie Britton has been announced as the latest addition to the already-stellar cast. 
Tropper's story (which, you should read if you haven't already — it's a sad, sexy, and often hilarious book) revolves around a Jewish family sitting Shiva for their recently-deceased father at the home of their mother (played by Jane Fonda). The wildly different, screwed-up, but good-at-the-core Foxman siblings are at the center of the story — played by Jason Bateman, Tina Fey, Corey Stoll, and Adam Driver — but the supporting characters boast equally impressive names. 
Britton will play the girlfriend of Driver's character, the youngest of the brood and the black sheep. A therapist, her character can deconstruct the Foxman clan with pinpoint precision, but can't seem to see that her too-young boyfriend won't give her the grown-up relationship she wants.
Adding to the on-the-nose casting of This Is Where I Leave You is Timothy Olyphant as the Foxmans' neighbor who once suffered a brain injury and was Fey's character's first great love; Kathryn Hahn as Stoll's sexually frustrated wife; Rose Byrne as Bateman's potential new love interest (in addition to dealing with his father's death, his character also has to come to grips with his estranged, pregnant wife played by Abigail Spencer); and Ben Schwartz as their rabbi (Rabbi Jean-Ralphio in the mix!) in the Warner Bros. project. 
Supporting characters still apparently up for grabs: the shock jock boss with whom Bateman's wife has an affair, and the Olyphant character's mother, who is close to the Foxman matriarch. (Looking at you, Aaron Eckhart and Kathy Bates!) This Is Where I Leave You, which also has Tropper on board as the screenwriter (always a smart move with adaptations), is reportedly scheduled to begin shooting with its A-list cast in May. Its eventual release date can't come soon enough. 
More:
'Beautiful Ruins' Movie Officially in the Perfect Hands
'Nashville' Cast Teases Major Relationship Changes 
'Girls' Casting Call Gives Us Hints For Season 3
---
From Our Partners:


Eva Longoria Bikinis on Spring Break (Celebuzz)


33 Child Stars: Where Are They Now? (Celebuzz)