Emmys: 'Rocky and Bullwinkle' Voice Actor June Foray Wins the Governors Award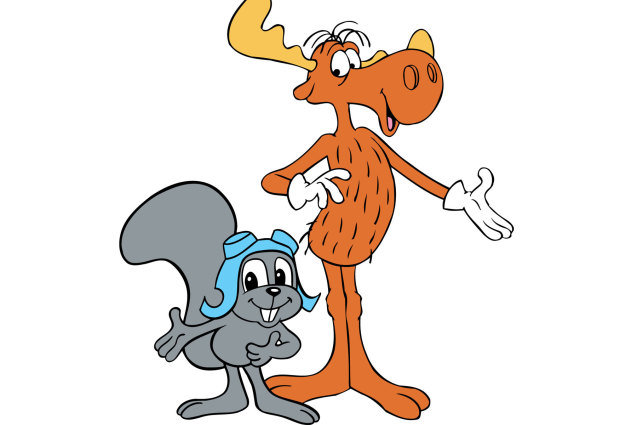 ABC
And now here's something we hope you'll really like: June Foray, voice of the eternally eager Rocket J. Squirrel, has been selected as the winner of this year's Governors Award, courtesy of the Academy of Television Arts and Sciences, as reported by The Wrap. Despite having been in the voiceover business for 70 years, breathing life into some of the most recognizable animated characters in pop culture, Foray has gone largely unappreciated in the awards circuit, earning only two Annie Awards for Outstanding Achievement by a Female Performer on Television in 1996 and 1997, and one Daytime Emmy just last year — making her the oldest person to win or be nominated for an Emmy (she was 94 at the time).
In addition to having the greatest name in the history of mankind (it's literally a synonym for Summertime Adventure!), Foray is also the talent behind the Looney Tunes character Granny (most often seen amongst the company of Sylvester and Tweety Bird), Jokey Smurf, Aunt May in Spider-Man and His Amazing Friends, villains Ma Beagle and Magica de Spell in Duck Tales, Dorothy in the TV series Off to See the Wizard, and various characters in programs like The Flintstones, The Incredible Hulk, The Chipmunks, and Garfield and Friends. On the big screen, Foray has lent her vocal skills to Who Framed Roger Rabbit, Mulan, Thumbelina, and the classic Disney film Cinderella (in which she played Lucifer the cat).
But Foray is indubitably most celebrated for creating the unique chalky-throated persona of Rocky the flying squirrel, perpetual do-gooder and the brains of the Rocky and Bullwinkle duo. Also on the iconic satirical cartoon series, Foray voiced Potsylvanian baddie Natasha Fatale, exhibiting her impressive range as she'd jump between Rocky's high-pitched can-do attitude to Natasha's brooding, Eastern European-accented skulk.
Foray will receive her award at the Creative Arts Emmys on Sept. 15.
More:
12 Animation Milestones
'The Smurfs 2' Is Exactly Like 'Spring Breakers'
Every Pixar Movie Has a Non-Pixar Equivalent
Follow @Michael Arbeiter
| Follow @Hollywood_com
---
From Our Partners


Stars Pose Naked for 'Allure' (Celebuzz)


20 Grisliest TV Deaths of 2012-2013 (Vulture)