'Bachelorette' Couple Ashley Hebert and J.P. Rosenbaum: Married!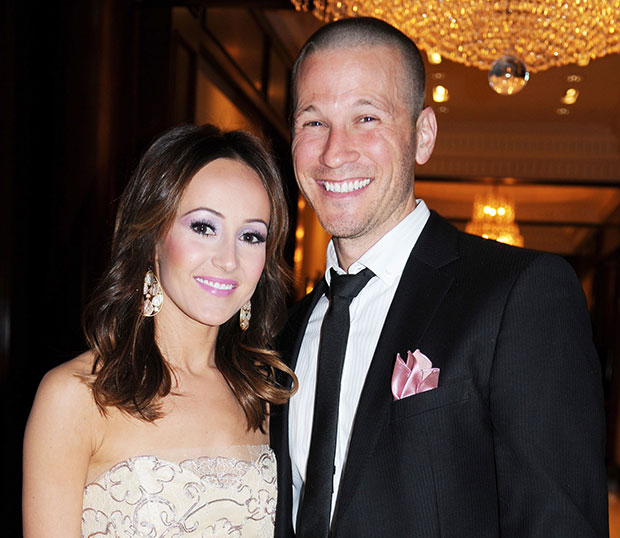 Wedded bliss: it's not just for normals anymore! Looks like Ashley Hebert and her season's winner of The Bachelorette have made it official and tied themselves into a metaphorical knot of holy matrimony.
The two reality lovebirds tied the knot Saturday afternoon in Pasadena, California, surrounded by family, friends, and other Bachelor and Bachelorette folks such as Ali Fedotowsky, Emily Maynard, and Jason and Molly Mesnick. The couple swapped said vows in a ceremony officiated by host of both shows, Chris Harrison. According to People, "Today is all about our friends and family," explained Hebert. "It's about standing with J.P., looking around at all the people we love in the same room there to celebrate our love."
The couple's momentous occasion will air in a two-hour ABC special on December 16, 2012. This televised event will highlight the journey the couple went through when they met on the seventh season of The Bachelorette, where they became engaged. The two are only the second couple in the franchise's season to get engaged on the show and then follow through with a marriage. The first contestant to do so was original Bachelorette, Trista Rehn, who has been married to Ryan Sutter for nine years. The two also celebrated their eternal love with a televised wedding event held in Vail, Colorado back in 2003.
Hollywood.com has reached out for comment, but did not hear back at the time of publication.
Are you excited for J.P. and Ashley? Let us know in the comments!
[Photo Credit: WENN]
Follow Alicia on Twitter @alicialutes
More:
Move Over, Trista and Ryan: 'Bachelorette' Ashley Hebert Headed For a TV Wedding
'Bachelorette' Couple Ashley and J.P. Discuss Wedding Plans
Another 'Bachelorette' Couple Bites the Dust: Emily Maynard and Jef Holm Are Done

'Friday Night Lights' Movie Not Likely, Says Zach Gilford — EXCLUSIVE

'Les Mis,' 'Dark Knight,' and More: The Best Trailers of 2012