How Madonna is Changing the World with Art For Freedom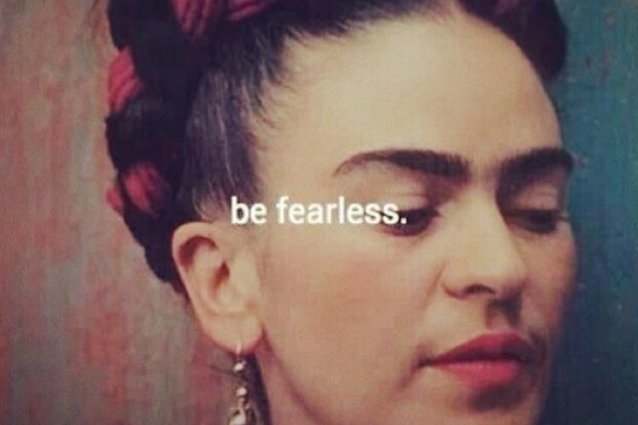 madonna/instagram
After decades of pushing the creative envelope in the United States, pop superstar Madonna is using her power and prestige to fight for freedom of artistic expression around the world.
Her latest project, Art For Freedom, is an online venue for artists to upload works that bring awareness to human rights violations. It began in September 2013, after the release of Madonna's short film #Secretprojectrevolution (below), and since then, Madonna and VICE have partnered to manage the website.
How it works
In order to participate, artists must post their work on social media and tag their posts with #artforfreedom, or they can upload projects directly through artforfreedom.com. Each day, Madonna, VICE, and a guest curator look through the art works that are uploaded and feature one on the website that is deemed socially, culturally, and politically relevant. Moreover, Madonna donates $10,000 each month to a nonprofit organization of a featured artist's choice.
While the art works are chosen by Madonna, VICE, or a celebrity guest curator (this month's guest is Miley Cyrus, and past curators have been Katy Perry and Anthony Kiedis of the Red Hot Chili Peppers), the works themselves are created by lesser-known artists from around the world who want to make a difference.
On April 17, 2014, for example, Californian Richard J. Oliver's The Ice Lake Swan was selected. Inspired by his son's battle with William Syndrome, a rare genetic disorder, Oliver's piece hopes to "capture and express the fragile balance of life and the wonder and love that we can experience when we open ourselves with compassion towards each other."
Nona's One is radically different but similarly relevant. Chosen on March 1, 2014, the YouTube upload is a music video that promotes peace and unity in Tokyo. Nona claims that the earthquake in 2011 brought the nation together, but recently they've been "quarrelling and arguing again over past mistakes."
Why it matters
Despite Madonna's popularity and her celebrity curators, Art For Freedom isn't well-known to the general public. #Secretprojectrevolution has only garnered 1.1 million views on YouTube since September 2013, and #artforfreedom is rarely a trending topic on social media. This, I think, says more about our culture's desire for escapist entertainment than the significance of Madonna's project.
In fact, Art For Freedom is incredibly important and it highlights social media's potential as a political platform. The technology brings unknown artists together on a global scale while simultaneously calling attention to human rights violations in countries Americans don't often hear about on the news. After the unjust imprisonment of artists like Pussy Riot and Jafar Panahi, I can't help but think that if enough people spread the word about Art For Freedom, positive changes could be made in the world.
Unlike politicians, business leaders, and even journalists, artists have captured the human experience in its purest, primal form. Spread the word about Art For Freedom if you believe that artists all over the world deserve the freedom to express these truths freely and without the threat of persecution.