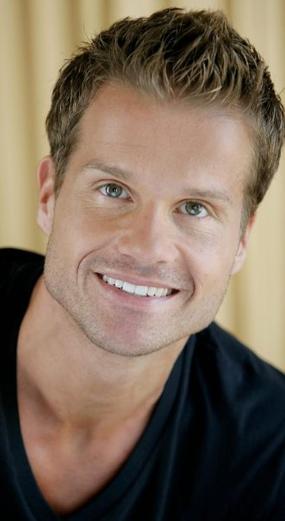 Now that the competition is heating up, talk surrounding the Dancing With The Stars finalists is also heating up. And, once again, Hollywood.com chatted with DWTS dancer and creator of the LaBlast fitness program Louis Van Amstel about the escalating competition, the bottom dwellers, front runners, and how to make it through the beautiful and treacherous Classical Music week.
What's Going on With Roshon?
This Disney channel star appeared to be a frontrunner when the competition started. His natural dancing ability lent an ease to his moves, but last week, we found him in the bottom two with recent castoff, Gladys Knight. "Because of his dancing, he definitely belongs there," says Amstel, adding, "He made a questionable first impression in the packages; he came across a little cocky. But he's not. I met him. He's making a great impression now, but he has a great season to deal with." But while the competition is hotter than William Levy's ever-present abs, but it may not be too late. Amstel adds that being down doesn't always spell falling out. "There's Mel B from Season 5, who was in the bottom often in the beginning and she ended up in the top three." Hang in there, Roshon.   
Katherine and Mark: Already Winners? 
Recently, Katherine Jenkins and Mark Ballas took time out of their rehearsal to perform a sweet little duet on Good Morning America, but it got us wondering: Are they already running a victory lap? Not so fast, according to Amstel. "People have to do press, or the others will and they'll steal their votes," he says. According to Amstel, Katherine's biggest competition is Donald Driver, and he's got an advantage: "She's English and he's a football star from the Midwest, and Dancing with The Stars' demo is the Midwest." Perhaps Jenkins should work on her love of cheese curds? She's coming for you, Packers fans!
Okay, So Who's On Top Then?
Jenkins may not be a shoe-in, but she's rising to the top. "It's going to come down to Katherine, Donald, and William, and they're solidifying that each week," says Amstel. Of course, with the good news comes the bad and Amstel sees Jaleel White, Roshon Fegan, and Maria Menounos in the bottom. And of the three, Menounos has a distinct advantage: "Derek [Hough] is an extremely clever choreographer … She's always very secure with him." But we're getting close to the finals, "At this point in the competition, it's time to let her go and see what she's made of," says Amstel. We love you, Maria, but if you want to stay, we're going to need a little more va-va-voom. 
The Genre Challenge
Classical music may be something we're all at least marginally aware of (even for those of you who only know enough to avoid it like the sleeping plague), but it's not the easiest genre to take on in a competition like this. "It's like watching beautiful art," says Amstel. "It will be harder for the celebrities to show emotions because it's more about beauty ... They'll have to show personality in other ways." And no matter how our celebs and their dancing mentors do on the dance floor, we're in for at least one visual treat. Amstel got a peek at the set for Classical week and "It's going to be a grand event … the stage looks amazing." Whether or not Bach makes it into your Spotify rotation, there will be a sight or two to keep you glued to the TV. 
Do you agree that Katherine, Donald, and William are the front-runners? Who else belongs up there? And as always, share your questions for Louis in the comments!
More: 
DWTSPreview: Louis van Amstel on Football Players' Natural Ability
DWTS: William Levy and Melissa Gilbert Saved By The Sympathy Vote?