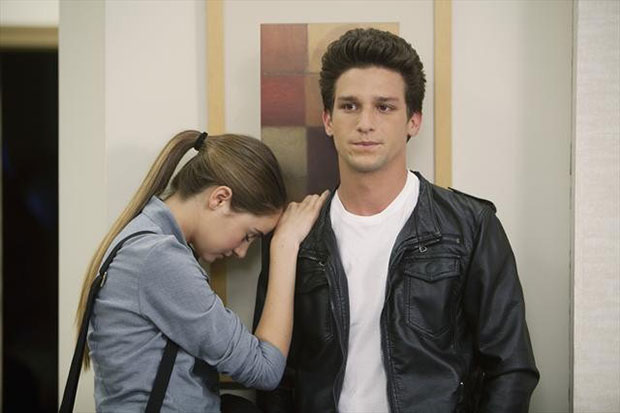 Four years after it's premiere episode, The Secret Life of the American Teenager is coming to an end. ABC Family has decided that the network will not be pursuing a sixth season of the teen drama, a rep for ABC Family tells Hollywood.com. The hit series will be completed after its current fifth season.
7th Heaven creator Brenda Hampton conception of The Secret Life helped put ABC Family on the map when the show premiered on Sept. 3, 2008. The show also helped star Shailene Woodley — who plays Amy Juergens, a teen mom struggling with her own childhood troubles and those of raising a baby — kick-start her career. She landed a role in 2011's dramatic comedy The Descendants, starring opposite George Clooney.
The first half of Season 5 aired in June, running 11 episodes. The second half will hit television in March, bringing fans the final 12 episodes. At the end of the series, more than 120 episodes of The Secret Life will have aired.
While the stars are most likely sad to have learned that their show is coming to an end, they have to accept their fates and be thankful for the attention their roles scored them. Star Daren Kagasoff, who plays Ricky Underwood, took to Twitter to share his feelings. "It is what it is," he said Tuesday.
It is what it is
— Daren Kagasoff (@DarenKagasoff) October 9, 2012
Will you miss watching The Secret Life of the American Teenager after it comes to an end?
[Photo Credit: Randy Holmes/ABC Family]
Follow Lindsey on Twitter @LDiMat.
More:
'New Girl' Recap: It's Hip(ster) To Be Square'New Girl' Recap: It's Hip(ster) To Be Square
The Dos and Don'ts of Dating from 'The Mindy Project': When You're in the Club
'Dancing With The Stars': And the Eliminated Contestants Are...
From Our Partners:

'Prometheus' Giveaway & Actors' Screen Tests Revealed!
(Moviefone)

(Moviefone)