All the People Lady Gaga Imitated in Her 'Applause' Video: Madonna, Cher, and… Botticelli?
After nearly enough time to relegate her to irrelevance (so, approximately two years), Lady Gaga has returned to the spotlight with the release of her music video for "Applause," the first single off her forthcoming fourth studio album, ARTPOP. The video — released on Good Morning America Monday morning — holds to Gaga's usual recipe of barely-there ensembles, crazy make-up, and psychadelic visuals. But it also looks a tad, dare we say it, derivative. 
Gaga has gotten flack in the past for seemingly emulating the pop divas who paved her way (just ask a Madonna fan, he/she'll tell you), but the "Applause" video seems to go beyond that. Rather than an accidental similarities, the video seems to purposefully pay homage to artists who came before — or at least, we hope it's on purpose. From the aforementioned Madonna to other music idols such as Cher and David Bowie (whom Gaga also sounds like in certain verses), Gaga's influences are widereaching; she even appears to borrow from Rennaissance painter Sandro Botticelli. With an album name like ARTPOP, it's not surprising she would want to tip her hat to inspirational artists of the past and present — so that's the reason we're going with here. There are just too many similarities, listed below, for this to be a coincidence…
MADONNA'S "VOGUE" MUSIC VIDEO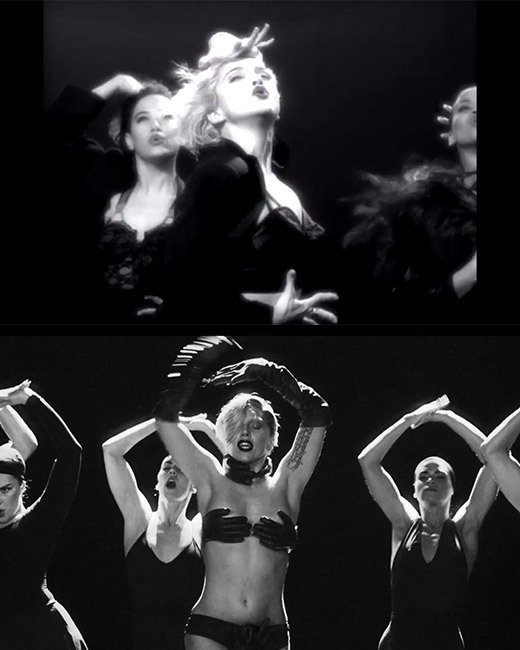 JANET JACKSON ON THE COVER OF ROLLING STONE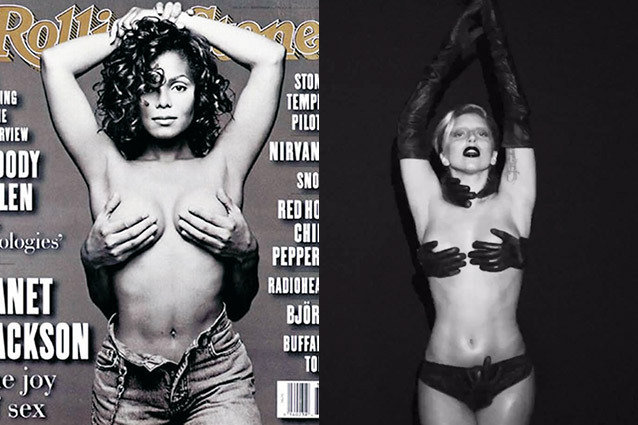 DAVID BOWIE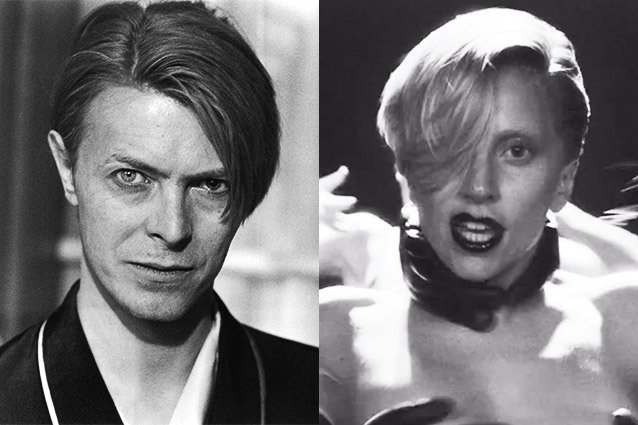 CHER IN MERMAIDS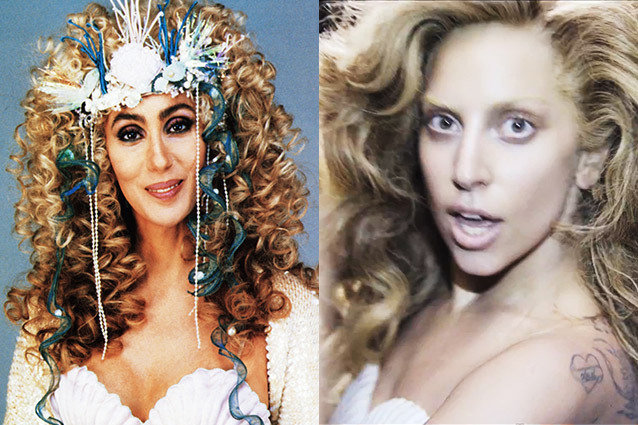 SANDRO BOTICELLI'S THE BIRTH OF VENUS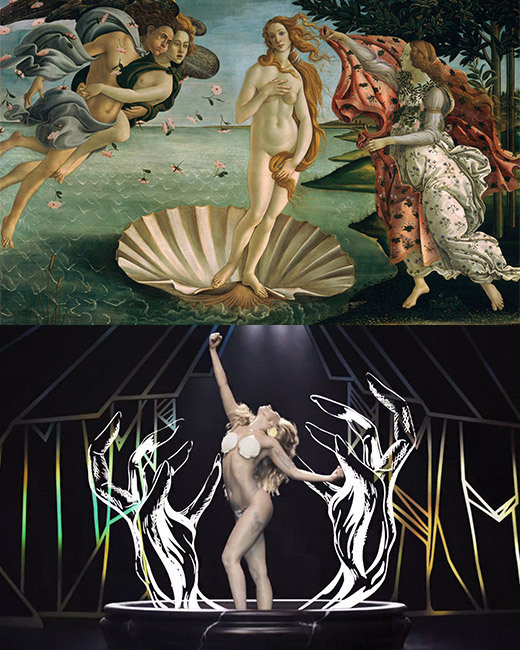 JAMBI THE GENIE FROM PEE-WEE'S PLAYHOUSE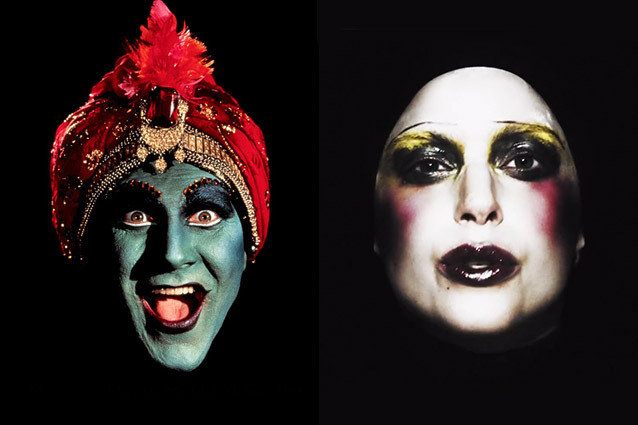 INGAR BERGMAN'S THE SEVENTH SEAL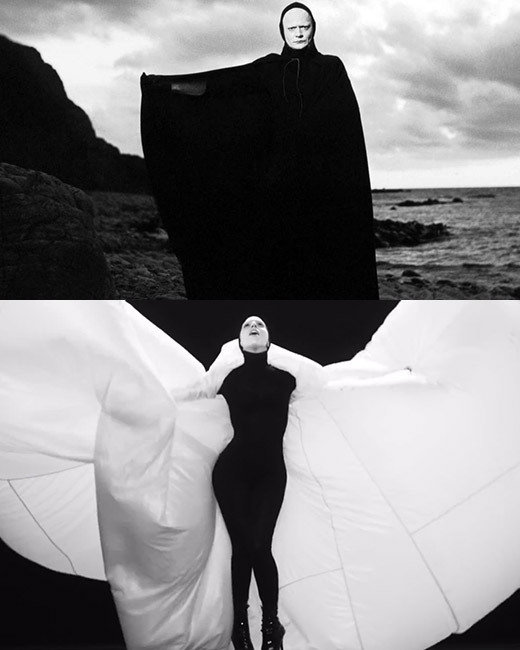 YOKO ONO'S OPENING CEREMONY CLOTHING LINE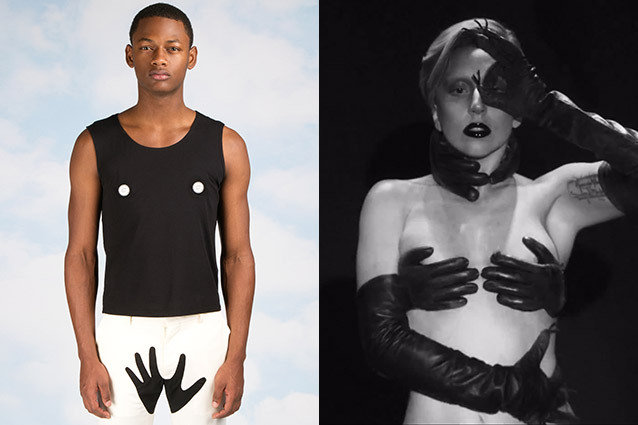 ROCK STAR ALICE COOPER

MILEY CYRUS' "CAN'T BE TAMED" MUSIC VIDEO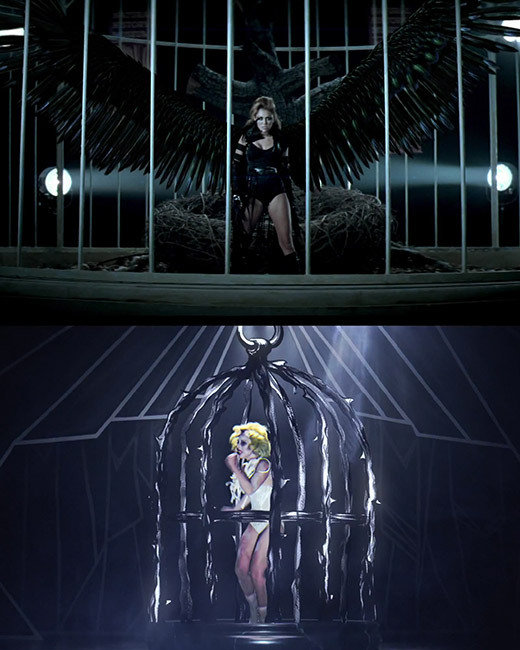 HEATH LEDGER'S JOKER IN THE DARK KNIGHT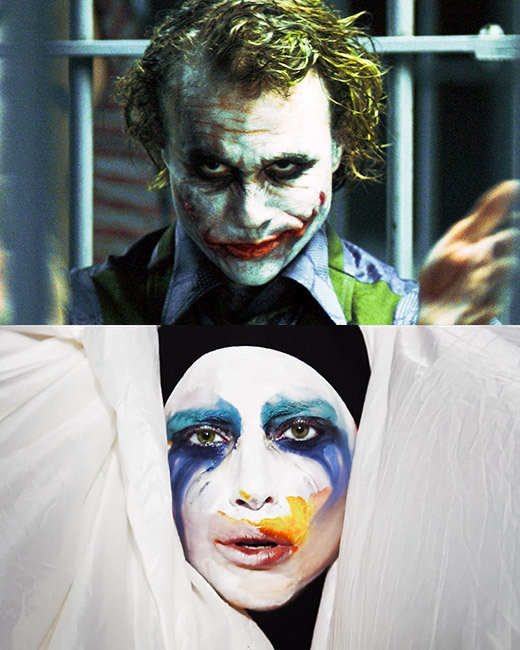 And there you have it. Did we miss any? 
Follow Abbey On Twitter @Abbeystone | Follow Hollywood.Com On Twitter  @Hollywood_Com
More: 
Stop Threatening to Light Me on Fire: The Lady Gaga/Katy Perry Beef
Lady Gaga Bares All in NSFW 'Art' Video
Lana Del Ray Bashes Lady Gaga
---
From Our Partners:


40 Most Revealing See-Through Red Carpet Looks (Vh1)


15 Stars Share Secrets of their Sex Lives (Celebuzz)