Why Is T.I. Calling Azealia Banks A B–ch On Instagram?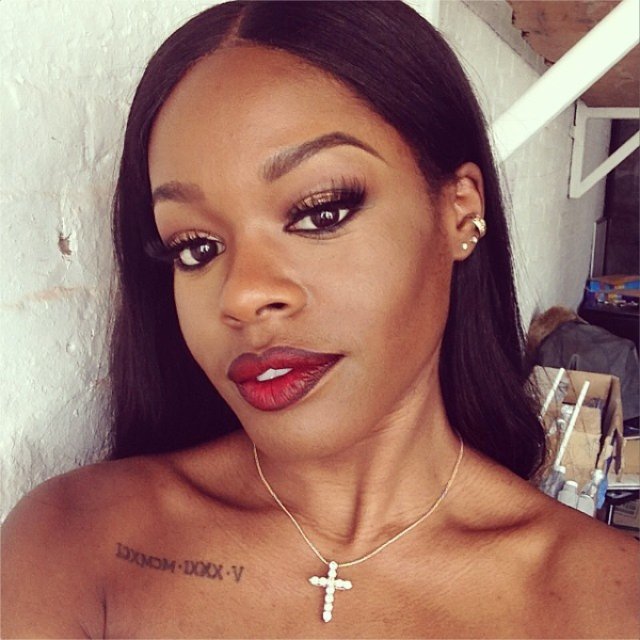 Instagram/azealiabanks
Well, things just got awfully real. After rapper T.I. released a new single titled "No Mediocre," Azealia Banks decided to take to Twitter to attack T.I.'s… wife? Poor, innocent, tiny, Tiny? This is so confusing. The original tweet has since been deleted but it read, "You want no mediocre…but have you seen your wife?" 
But she deleted it moments too late, and T.I. took to Instagram to share his thoughts on the situation:
Someone should probably wash Tip's mouth out with some soap and water. Yikes: "U musty-mouthed-thot-bot-bad-body-syphilis-lipped-rectum-vomit-unimportant-ugggggly-monstrosity-of-a-maggot-ass BIIIIIIIITCCHHHH!!!!!! If u speak ill of my family again….. I WILL END YOU!!!!!! #OnPHIL#OnDOE #NoBuuulllshit people fall down stairs daily…. U better watch yo step,u ungly-ass Gremlin-baby #nerveofdisCretin#fuckouttahea"
After which yet another Twitter rant from Azealia Banks ensued. She wrote that T.I.'s wife Tiny has "meth face," and "can't read." 
This also happened:
Although Azealia ended the rant claiming that the beef was "over," we have a feeling there's plenty more to hear about this one.
Follow @Hollywood_com Follow @shannonmhouston