The Lost Year of 'Saturday Night Live': 1984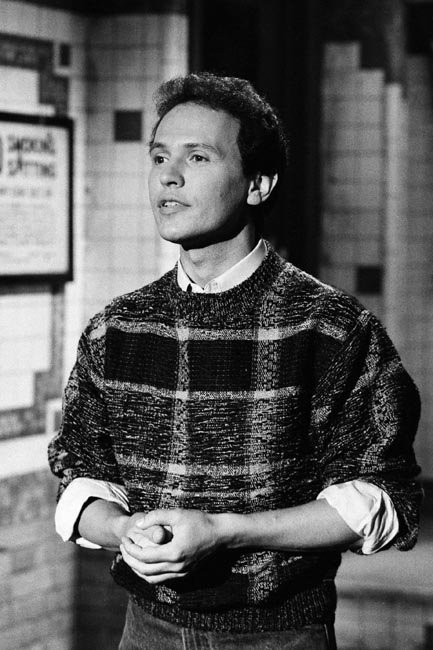 NBC Universal Media/Getty Images
Over the almost 50 years of Saturday Night Live, there have been plenty of seasons that were good (more than most casual observers would like to admit) and bad (some spectacularly so). There was, though, only one 1984: quite possibly the strangest season in the history of the show.
With Eddie Murphy completely gone to pursue his superstar movie career and the second most recognizable cast member, Joe Piscopo, having worn out his welcome after the 1983 – '84 season, executive producer Dick Ebersol was left without a star. The remaining cast members, including a young Julia Louis-Dreyfus and Jim Belushi, had never quite fit in with the show and were largely dissatisfied with the way that they had been treated. Many people figured that Murphy leaving would finally signal the death knell for SNL.
Righting a Wrong
Instead of trying to develop another young talent like Murphy, Ebersol turned to more established comedians, including one who had almost been part of the original SNL cast. By 1984, Billy Crystal was already a well known entertainer after his stint on the sitcom Soap and his numerous talk show appearances where he imitated celebrities like boxer Mohammed Ali, but in 1974 Crystal had been cut from the original Not Ready for Prime Time Players on the eve of the show's debut. Why that happened depends largely on who tells the story, but whatever the case, when Chevy Chase, Gilda Radner, John Belushi, and Dan Aykroyd rocketed to fame, Crystal wasn't with them. Nor was he offered the spot that went to Bill Murray when Chase left after the first season. Ten years later, Crystal was finally being given the chance to right what he considered a wrong.
The Rest of the Gang
Along with Crystal, Ebersol brought in Martin Short, who had already been a cast member of Canada's SCTV (which launched the careers of John Candy, Rick Moranis, and Catherine O'Hara), as well as Christopher Guest and Harry Shearer, fresh off their success in This Is Spinal Tap. Rich Hall, who had been part of an ensemble HBO comedy show called Not Necessarily the News, and Pamela Stephenson, who had been on the British precursor (Not the Nine O'clock News) of Hall's HBO show rounded out the new cast members. It was an odd turn of events considering that Crystal hosted SNL twice the season before he joined the cast, while Guest and Shearer had made a guest appearance as part of Spinal Tap.
The Season
Crystal, Short, and Guest wasted little time putting their stamp on the creative vacuum that they walked into. Ebersol was by all accounts a very good network executive, but he was not a comedian and didn't come from a creative background. By the season opener, Crystal was already doing his Fernando Lamas impression ("You look mah-velous!") and Short had brought his Ed Grimley character with him from SCTV. By the third show, Crystal and Guest had worked up a breakout routine with their characters Willie and Frankie, who would continuously one-up each other with pain-inducing practices ("I hate it when that happens"). The show never missed a chance to exploit the new popular sketches — a hallmark of the Ebersol era — with Crystal doing his Fernando so frequently that the character almost deserved a separate credit in the opening theme.
More than any season before or since, the show relied on pre-taped segments, with Guest, Shearer, and Short preferring to work that way. While it went against the grain of SNL, some of the short films, particularly Shearer and Short playing aspiring male synchronized swimmers and Guest and Crystal portraying aged Negro League baseball stars were as good as anything that the show had produced.
The Oddness
Perhaps the best remembered episode of the season is the one hosted by wrestler Hulk Hogan and Mr. T to promote the first Wrestlemania. In the most famous segment, the pair appears with Crystal on his "Fernando Hideaway" sketch and can't keep a straight face. While Murphy returned to host and the Beatles' Ringo Starr took a turn, the other hosts included figures like Jesse Jackson, Howard Cosell, and Bob Uecker. The first show of the season didn't even have a host.
Additionally, there was little continuity with the show's fake news segment — called "Saturday Night News" instead of "Weekend Update" — with the show's host sometimes doing the anchoring and real newscaster Edwin Newman sitting in once before Guest finally took over midway through the season.
In stark contrast to the hosts, the seasons musical guests were a who's who of mid-80s pop, with acts like The Thompson Twins, Billy Ocean, Bryan Adams, and super-groups The Honey Drippers (featuring Robert Plant), and Power Station (featuring Robert Palmer) all making appearances.
The Aftermath
When an industry-wide writers' strike halted production in early March 1985, the show didn't return from the forced hiatus. The abbreviated season ended after just 17 episodes. NBC was unhappy with spiraling production costs and Ebersol was unhappy with his creative staff. Shearer had quit the show in January citing creative differences ("I was creative and they were different," he said later). Short and Guest didn't want to keep doing a live show. Louis-Dreyfus and Belushi (along with fellow holdover Mary Gross) had been used so little throughout the season that they wanted out. Crystal, enjoying the biggest success of his career, was seemingly the only one who wanted it to continue.
Ebersol demanded a retooling, wanting to change the format to a completely taped show and with possibly a fixed rotation of guest hosts (his ideas for the rotation included Piscopo and David Letterman). Instead, NBC briefly canceled the show. After rethinking things, the network's executives decided that they would agree to give SNL another chance… if its original creator, Lorne Michaels, would take back over.
Then and Now
Eventually, Michaels agreed to return to the show and retained none of the cast or writers from the previous season. Taking a page from Ebersol's book, Michaels tried to use established actors like Randy Quaid and Anthony Michael Hall (along with Robert Downey Jr. and Joan Cusack) to re-launch the show… which very nearly did lead to the show being canceled permanently. It wasn't until the following season when Michaels entrusted SNL to virtual unknowns like Dana Carvey, Phil Hartman, Victoria Jackson, Jon Lovitz, Jan Hooks, and Dennis Miller that the show started the run that finally established it as the institution it has become.
The goodwill that the show had gained from Crystal, Short and Guest's lone season helped carry it through Michaels' disastrous first season back. Thirty years later, the 1984 – '85 season remains an oddly alluring anomaly in the long comedic history of SNL.