Mr. Darcy vs. Mr. Knightley: Pemberley Digital Edition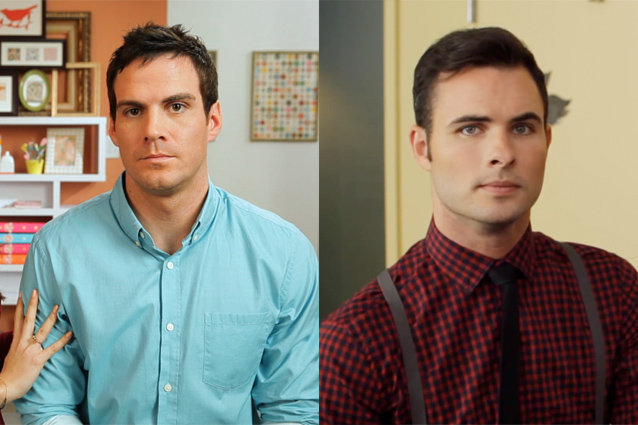 Pemberley Digital/Emma Approved/The Lizzie Bennet Diaries
Ah, the age old question: Mr. Darcy or Mr. Knightley?
For the non-literate, we are referring to the debate between which of Jane Austen's dreamboat characters — Fitzwilliam "Mister" Darcy from Pride and Prejudice or George Knightley from Emma — is the superior male specimen and ideal romantic partner.
Though both are intelligent, brooding Austen heroes, they're really like apples and oranges. While Darcy makes some pretty grand gestures (to the tune of £10,000, in fact), there's no denying the power of Knightley and Emma's history – they've known each other their whole lives (or, at least, Emma has known him all of hers). And while Darcy and Elizabeth share obvious attraction and mutual respect, there's just something special about the combative camaraderie between Knightley and Emma.
Pemberley Digital's delightful modern takes brings the difference between these two love stories into light: in The Lizzie Bennet Diaries, Darcy (played by Daniel Vincent Gordh) doesn't actually appear in person until episode 59 – before that, he's only a presence in Lizzie's costume theater, where Jane (Laura Spencer) does a particularly hilarious impression of him. It's also worth pointing out that he only ever appears in nine episodes out of a hundred.
Emma Approved, on the other hand, features Knightley (played by Brent Bailey) in almost every episode, giving the two leads more time to interact – add that to the fact that the characters often reference their history together, and you've got the basis for a more compelling love story. I think it can be safely said that Knightley has a bit of an advantage here in terms of screentime, which is generally spent creating a witty rapport with his yet-unacknowledged true love.
Don't get me wrong; I love Darcy as much as the next gal, but Emma Approved (along with Brent Bailey, of course) is making a Knightley convert out of me. Though I suppose in the end, it really comes down to, "You must allow me to tell you how ardently I admire and love you," or, "If I loved you less I might be able to talk about it more."
(Though, based on the image above, it should really be "Whose b**chface is better?")