Netflix Must-Series: 'United States of Tara'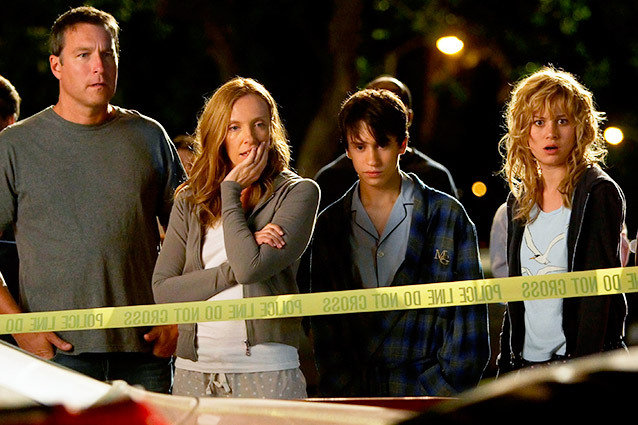 Showtime
HBO has the street cred for edgy television series. However, Showtime has created some amazing series like Masters of Sex, Homeland, and Shameless. Before those series hit the air, United States of Tara was paving new ground on the cable network. It featured amazing actors like Toni Collette and resulted in an Emmy and Golden Globe for the Australian actress. It was also penned by former stripper and dialogue wunderkind Diablo Cody.
Tara Gregson (Collette) is a normal wife, mother and sister…except for the fact that she's struggling with dissociative identity disorder (DID). She has multiple personalities including Alice, a Donna Reed-style housewife, Buck, a Vietnam veteran male, T, a teenage girl, and Shoshana, a budding therapist. Her personalities tend to steal the thunder from her family. Her husband Max (John Corbett) is a landscaper struggling with his own business. Her daughter Kate (Brie Larson) is trying to figure out her goals in life. Marshall (Keir Gilchrist) is dealing with his budding homosexuality. Charmaine (Rosemarie DeWitt) is Tara's self-absorbed sister who constantly needs to be rescued.
The series has amazing actors. Collette shines in her ability to play so many different characters and to imbue them with multiple layers. Corbett is one of the most attractive, lovable, and endearing actors working today and is often underrated. Gilchrist and Larson went on to star in major motion pictures like It's Kind of a Funny Story and 21 Jump Street. The series also included recurring characters by Patton Oswalt, Viola Davis, and Eddie Izzard.
The series subverts your expectations for a family drama. It manages to be deep while maintaining a sense of levity. The characters all have different sides and "personalities" but they all fundamentally love each other. This series is definitely worth checking out at length.
Luckily, the entire series (all three seasons) is available on Netflix.