Supermodels Turned Actresses: Who Did It Right and Who Did It Wrong?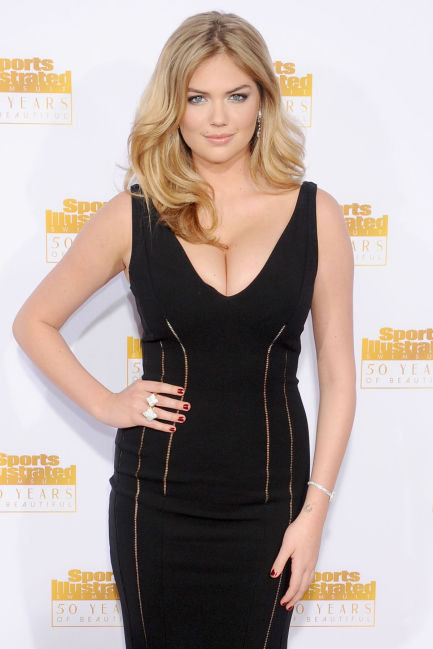 Gregg DeGuire/WireImage
Up until now, model Kate Upton's acting career has largely consisted of making cameos in films like Tower Heist and The Three Stooges(where the Farrelly Brothers managed to have her in a nun's habit and a skimpy swimsuit at the same time). That will change this spring with the release of The Other Woman, where Upton has an above-the-credits role alongside Cameron Diaz.
Upton is the latest in a long line of supermodels that has made the transition to acting… or as Zoolander once labeled it, becoming a "slashie" (model-slash-actor). We know from her photo shoots that she can make a bikini look good even in zero-G, but can she convincingly deliver a line? Those who have preceded her show just how hard it is to get an audience to accept a supermodel as more than just a looker. Who's done it well and who's fallen on her heavily insured face? These five models-slash-actresses all have had their chances at thespian stardom.
Decker was the swimsuit model du jour just before Upton, and showed some skill as Adam Sandler's object of distraction in Just Go With It, as a pregnant trophy wife in What To Expect When You're Expecting, and on board the laughably bad Battleship. Now she's trying her hand as a series regular on the CBS sitcom Friends with Better Lives. Not a bad start to a career for any actress, supermodel or not.
MacPherson's most memorable acting gig might have been her story arc as Joey's temporary roommate on Friends. But the Australian cover girl has had her share of big screen roles, including playing Anthony Hopkins' wife (a woman worth killing Alec Baldwin for) in The Edge and as one of Sirens' temptresses. Her acting style mostly consists of employing her Down Under accent to enhance her natural beauty.
Banks is best known for her hosting duties on America's Next Top Model and her own talk show, but she started acting early in her modeling career, including playing a love interest to Will Smith on The Fresh Prince of Bel-Air. She's had high-profile big screen roles in films like John Singleton's Higher Learning and Coyote Ugly and pops up regularly in guest spots on TV shows. She's kind of funny and a little bit scary, whether she's doing a character or just playing herself.
Crawford might be the most financially successful model ever, but she always appeared more comfortable hawking products in infomercials than trying to act. That said, her spectacularly bad performance opposite Billy Baldwin in Fair Game has now reached the status of camp classic. Any time they want to make a sequel, we're on board.
Brinkley recently celebrated her 60th birthday by donning a swimsuit for the cover of People, proving that she's still got it. The former Mrs. Billy Joel doesn't act very often, most recently popping up on Parks and Recreation for a couple of episodes, but she only needed one role to cement her cinematic legacy: her turn as the flirtatious driver to Chevy Chase's stammering Clark Griswold in National Lampoon's Vacation has set her up as a timeless embodiment of the male fantasy. The teenagers that lusted after her initially are now middle aged men… who still lust after her, much more creepily. Brinkley mostly just smiles as opposed to attempting to act, but there's something to be said for playing to your strengths.