XOXO: 'Gossip Girl' Finale Ratings Hit Season High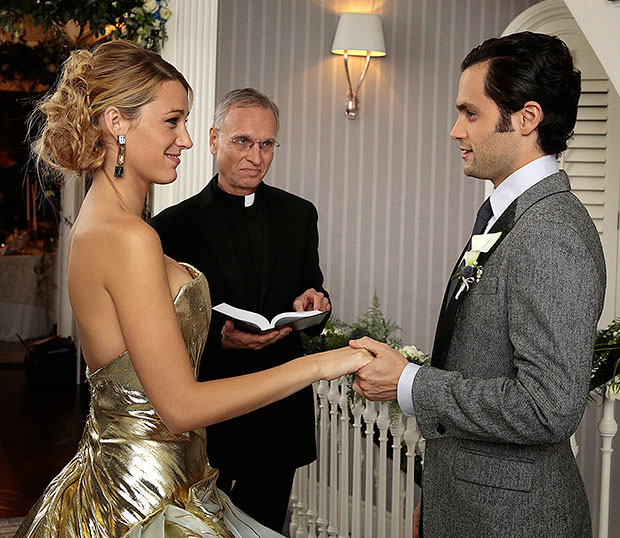 Turns out not a great deal of people were invested in finding out which Gossip Girl cast member was the one revealing secrets from scandalous lives of Manhattan's elite for six seasons, because only 1.5 million viewers (a 0.8 rating in the adults 18-49 demographic) tuned in to the long-running CW show's series finale on Dec. 17.
While the number was actually a season high for the drama's final year, it couldn't compare to the next-highest Nielsen-rated show in the 9 p.m. hour. FOX's Happiness is a Warm Blanket, Charlie Brown special managed to nearly double GG's ratings despite the myriad cameos and fan-friendly homages included in the CW series' swan song.
Gossip Girl averaged more than 2 million viewers during its seasons one and two heyday, dropping steadily over the years. On the other hand, The CW's hit supernatural drama The Vampire Diaries averaged close to 4 million viewers during its first two seasons, and now pulls in around 3 million (give or take depending on the week).
Did you watch the Gossip Girl finale, or did you rely on Twitter to spoil it for you?
Follow Jean on Twitter @hijean
[PHOTO CREDIT: Andrew H. Walker/Getty Images]
More:
'Gossip Girl' Series Finale Countdown: The Crazy Fashions of Chuck Bass
Countdown to the 'Gossip Girl' Series Finale: The Best Schemes, Hoaxes, and Scandals

'Jack Reacher': The Beginner's Guide To The New Tom Cruise Movie

'Les Miserables' Unscripted: Hugh Jackman, Anne Hathaway On Singing And Being Modest